Financial advisors are the lifeblood of the financial services industry.
Without your persevering sales techniques and go-getter attitude, companies would be at a loss to effectively reach out to prospective clients on a massive scale. 
Financial advisors are projected to grow by 4% in 2029 (vs. 2019).  With more interested individuals turning to this rewarding career path, it's time to step up your prospecting game.
The first part of a financial advisor's journey is building a network of contacts. To make your lead generation task more efficient and value-adding, here are 3 things to remember:
Find your target market

A strategic and smart plan would be to focus on the specific persona that you will engage to help you better craft your proposition, selling point, and even slogan.
This would also help strengthen your skills and pitch on specialized areas rather than being all over the place.
Examples of target customers:
White-collar workers in the mid-20 to 30s age group who need long-term and high returns.
Housewives or retirees who are interested in building their wealth.
Families and couples who want long-term payments to cover their entire family's health and insurance needs.
Emerging affluent or high net worth individuals who are investment-savvy risk takers.
Family-owned businesses that need a financial plan for employees.
Identify your niche
Based on your selected market, you can determine your core niche or specialization.
As a financial advisor, you have to stand out by mastering your target market's industry, needs, solutions, and financial requirements.
You can also choose to be an expert in a field like investments, wealth management, bonds, exit plans, life, or health insurance. 
Investing in yourself with training, certifications, and courses (and gaining those titles) will also help firm up your credentials.
Be the financial health superstar, the certified business planner, or just the go-to financial advisor.
If you're targeting executives or businesses, using professional-sounding titles like "consultant" or "certified" delivers more authority. 
While these titles come with bells and whistles, it is just as important to have the actual substance, character, and impact based on the things your ideal clients are looking for.
Practice the perfect spiels
It helps to practice your spiels and script while building your prospect list, now that you've narrowed down your market and niche.
Depending on what or who you've decided to focus on, it's time to write your script in the tone and language that your market would understand and respond to positively.
Use words that they use, and break down your proposition in a digestible but impressive way.
Remember that the first 3 seconds are critical so introduce yourself properly, add your specialization and company, and last but not the least, indicate your unique and problem-solving proposition that they'll want to hear more about.
Practice in front of the mirror, your friends, or even your dog—and memorize it like it's your anthem.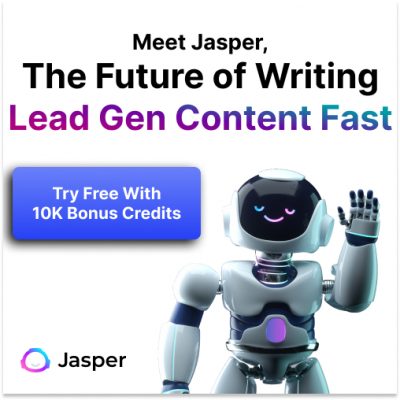 Top 10 ways financial advisors can build their client base
Spread the word! Get client referrals.
Word-of-mouth remains one of the most reliable and effective ways to get referrals in the business. It's a time-tested practice that can't go wrong, and it gets even better as you expand your contacts.
A good word from a family or a friend is sure to be passed around and helps improve the chances of a meeting.
Another amazing thing about client referrals is the multiplier effect. Get more contacts from your new clients and acquaintances, and just watch your network grow exponentially. 
Nowadays, word-of-mouth can take on a less traditional route when you also include the digital space.
More people spend time on Facebook, so it's the ideal place to reconnect with old high school classmates, former neighbors, or officemates and let them know what you're up to. Reminisce with funny anecdotes and warm greetings.
A little sincerity can open you to more opportunities.
Pro tip: While building a long list may be commendable, remember to keep it within your target market criteria so that you won't waste your time and theirs.
Pick up that phone.
Cold calling is another longstanding method, perhaps as old as the telephone. While flipping through the phone directory is the old school way of doing it—it has evolved into something more pragmatic and targeted.
You can gather information from the Internet, from office assistants or phone operators, out-of-office replies, or an online profile.
 Getting the number may be easy, it's the spiel that you should work on!
Make sure that you have a properly concocted script that gets your potential clients engaged in the first 3 seconds of the call. Practice your voice and inflection to deliver that impressive performance.
Top tip: Rejection will always be part of the sales process. Make light of this situation by incorporating humor and entertainment in these occasional flops. Set up a "worst spiel of the day" board or a humor post with your friends to laugh off the letdown. After that, get back to the phone!
Build that website.
In this digital age, your online presence is very important. You have to make sure that you are searchable on Google.
Once searched, equally important is to show them an impeccable, beautifully designed, and highly impactful website.
Your digital brand identity should reflect your professionalism, expertise, and skill.
 Display all your impressive credentials, picture, titles, and achievements on your site. Better yet, add a section for ratings, reviews, and testimonials from satisfied clients.
Place a highly visible 'Contact Us' or 'Get in Touch' button—to make your call-to-action clear and just waiting to be clicked.
Add a Chatbox or link to a Messenger app for a quick and easy way to get in touch with you. Make sure you always ask for their contact details.
Pro tip: Add a pop-up for first-time visitors that invites them to join your email list or have them take a quick "what is my financial goal?" quiz for easy prospecting.
➡️ We recommend Elementor + Hosting for your WordPress website. Even if you are a non-techie, you can use this low-cost website builder that uses premium templates and quality support in just a few clicks!
Set up your social media.
Set up an official social media account, such as Facebook, that will be dedicated to your role as a certified financial advisor.
Make it separate from your personal social media accounts since prospects need not see your private life and childhood photos. 
Create meaningful posts, share market insights, and other educational articles that your followers will learn from.
Make it an engaging and brand-building page, so that interested clients will connect or even ask you for tips.
Pro tip: Join and participate in online forums, groups, or communities in your niche. Always give sound advice, ideas, or comments so that others will view you as a trustworthy financial advisor.
Don't forget LinkedIn.
Your LinkedIn profile should capture your strengths, skills, and accomplishments as a financial advisor in a few powerful statements.
Make a relevant impact with your brand when your slogan, picture, and top-line credentials display your uniquely impressive profile.
What's so great about LinkedIn is that searching for your niche market and prospects will be easier, since most people are proud to show off their profile.
A glance at their page (and their contacts) can tell you about their age, demographics, experience, and potential needs. You can even filter by job type and company, so it's an online directory of the corporate world.
➡️ We recommend Dripify for growing your LinkedIn leads. It provides one of the most natural feeling outreach campaigns even though it's completely automated.
Start a blog.
Time to start a finance blog if you're a true expert in your field. The best way to attract clients in the digital world is to be searchable and relevant to your niche—and that's by having a blog.
Make your content work in your favor. Show off your knowledge and investment prowess, and give insights that matter to your client base.
If you are targeting a younger crowd, try incorporating YouTube videos or podcasts into your content to better reach out to them. 
Pro tip: Check and track the keywords that people use to get to your website or blog. You can get a mountain of information from those. If the majority were looking for "fast money" or "newbie investor" or even "crypto how to" then those are great ideas for your next piece.
When you create content, you want it to be found. Using SEO is one of the best ways to accomplish this.
➡️ We recommend SurferSEO since it's what we call "The Open Book Test" for creating content that Google shows online.
Send an email.
Email marketing is the modern version of the cold call. It is easy to ignore (or be sent to spam), so the challenge is to get opened and clicked.
Build your email marketing list from your contacts, website subscribers, and even social media fans and followers.
Having other details such as name, location, and birthday would also help you personalize the emails sent to your leads.
Plan your email marketing campaign strategies to include a variety of content—from informational email to birthday greetings, to the occasional "quarterly investment tips".
It should be a good roster of topics that are direct to the point. Always add call-to-action buttons such as 'Apply now' or 'Learn more' in highly visible areas. 
Things to remember:
Personalize your email—such as addressing the client's first name—so that the prospect will know it's not junk mail.
Add a personal touch such as placing your digital signature or applying theme or imagery to bring out your brand as a financial advisor.
Don't sound like a salesperson or do a hard sell. The email should gesture your helpful intent to grow the prospect's wealth or provide financial literacy—simple and sincere.
Don't use clickbait subjects like "Today's your lucky day!" or "Do you want to double your money in 1 month?" It's misleading and somehow similar to a phishing email—so you risk getting spammed.
Get involved in the community.
It's time to go out and be seen. Be a sociable financial advisor and attend local industry events and seminars.
Mingle with like-minded people, connect with industry leaders and representatives, and build your contact list. 
Even if some of the people don't fall under your core target market, continue to engage them in case they have other contacts, business requirements, and opportunities that may fall under your specialist radar.
Invite them for meetings, and get them involved in your strategies. You'll never know who might help, especially if you're all in the same network.
Before you leave, make sure to calendar the next set of events!
Shake on it. Make partnerships that matter.
Working with other individuals or organizations may be the best strategy yet. Make new allies or partners, so that you can tap their audience or market base.
Partner with a company or its HR group, so that you can be invited to corporate events, financial wellness talks, or even webinars.
Be the financial services leader in the organization so that you can give financial advice and solutions exclusively to their employees. 
Connect with the local leaders (like the community, church, or the government) if you're targeting the neighborhood.
You can be appointed as a go-to financial advisor in a localized area and expand once you gain more contacts.
Team up with universities or schools if you're offering financial services to the younger crowd. Be invited as a financial coach speaker and constantly grace their recruitment events and talks.
If health insurance or critical illness is right up your alley, consider partnering with hospitals, med reps, or even health products or services.
A tie-up can help build their brand by offering additional financial advisor expertise.
Every brand can surely get a boost by incorporating financial wellness experts in their events, webinars, or services. 
Pro Tip: Ask for the attendee or participant list after each talk, seminar, or event for your prospecting list.
Plan your PR and marketing campaign.
A little advertising nudge and tactical support would help boost your reach to potential clients.
If you have the budget, you can set up promoted Facebook posts or paid Google ads to hit your bull's eye market.
This works well for the younger market who frequent the digital space. A PR article in the newspaper will work for a more mature crowd or business prospects, but this will also cost you.
If you don't have the budget, there are pocket-friendly marketing strategies to get your name buzzing:
Establish a "business relationship" with bloggers or influencers who would be willing to feature you in a post or article.

Make sure the content creators fall within your target market and will post about you with full conviction.

Create a blogger network so that you and similar bloggers can cross-promote and expand your exposure to a bigger base of followers.
Get an endorsement from a celebrity, thought leader, or even just a known face in the business—and post that on social media and your website.
Apply to a business website or financial newspaper as a contributor or advice column writer to showcase your skills on mass media. For a radio spot about financial wellness or money-making tips, you can do the same.
Improve your website's SEO by including the most sought Google keywords in your posts. Make it a point to post fresh content regularly using those keywords.
Now that you have the prospecting phase covered, the hard part doesn't end there.
The Perfect Pitch
You've chanced upon a prospect in a seminar or finally booked a meeting with the boss of X Company. The next few seconds will either make or break you. 
The elevator pitch is quick, personal, solution-oriented, and riveting if you must.
You introduce yourself, your unique selling proposition to that specific customer, and what your competitive edge is. 
You can insert a humorous narrative or a heartwarming story, but remember that in a face-to-face meeting, there are many other factors to consider:
Dress to impress, so always be ready in your best professional attire.
Eye contact translates to better persuasion and memorability.
A firm handshake and mild hand gestures present a confident and trustworthy character.
Use clear and properly articulated words with an upbeat inflection. It helps to smile while you are talking to bring that positivity and self-esteem to your message.
Always remember that verbal and non-verbal cues work together to reflect your professionalism, competence, and character, whether it's the first-time pitch or the actual script.
Since you'll be in charge of dealing with your clients' financial matters, all these count.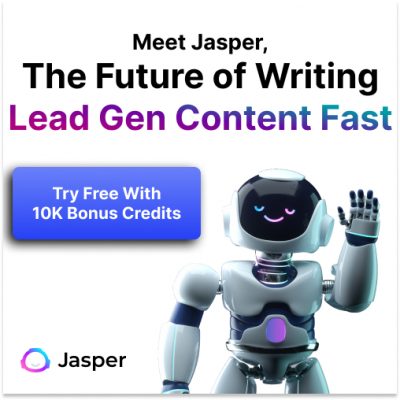 Next in line is the post-sale strategy
Congratulations on your sale or booking that deal!
The celebration is underway, but the referral task does not end there. With a post-sale strategy, your client can now be a resource for new referrals.
A straightforward request for referrals is the easiest thing to do. However, you can dial it up a notch and transform it into an engaging referral program:
Reward your new client with a free voucher or promo item for every referral.
Give out an even better incentive or prize when his referral signs up with you.
Regularly connect with existing clients by sending relevant and interesting emails, and always include the call-to-action "Refer now" or "Share this."
Send emails on free consultations, advice, tips, or the schedule of your next webinar. Ask your clients for referrals who might benefit from these initiatives.
Get those reviews and referrals 
For a financial advisor, nurturing the relationship with your existing client base ensures a long-term, successful, and sustainable career.
Constantly providing them support, advice, and consistently reliable service are the essence of being a trusted coach and ally.
It's the personal touch that makes financial services a challenging yet rewarding industry to thrive in.
If you walk the talk (of your elevator pitch) and stand out in the sea of fast-talking advisors, then that's enough to earn those 5 stars and sparkly recommendations from your clients.
Celebrate milestones
Your existing client base is your most treasured asset as a financial advisor. Regular calls, emails, birthday and holiday greetings are simple yet appreciated gestures. 
As you celebrate these moments with your clients, there will always be the right opportunity to ask for referrals—through a friendly anecdote or a financial wellness talk that you are arranging.
If there aren't any, don't worry, there will always be others!
Sometimes, the best advertisement is you all along.
Make your service and advice matter to your clients' needs, and they'll do the talking—without you ever having to ask.  
Frequently Asked Questions
What is prospecting?
Prospecting is identifying your potentials clients, listing them in a directory or database, and ultimately reaching out to them to convert these leads to a sale.
What's the easiest way to start with the prospecting method?
You can start with referral marketing or word-of-mouth, by asking friends and family members for contacts that you can include in your database.
Why do I need to build my brand as a financial advisor?
Your brand will be your unique identifier and differentiator in a sea of competition. Without it, could just be viewed as a generic salesperson. With solid and reputable personal brand, you can be regarded as a respectable, credible, and well-respected name in your niche or specialization.
How can I find my niche?
There are many fields to specialize in, such as life insurance or wealth management. You can determine your niche by identifying your strengths, skill sets, and your knowledge in the areas mentioned.
What are soft skills?
Soft skills are the interpersonal skills required to also succeed in the financial services industry. As a financial advisor, another aspect of the job is to sell, convince, and service your clients—and a warm, personal, and empathic touch would help you be a well-rounded champion. 
Attracting Better Leads Online
Our 2022 Marketing Report is 100% Free! Learn what it takes to be successful online with all the digital changes happening right now!
(No Email Or Anything Required)
You May Also Like