Marketing a bank can be challenging since many banks and credit unions are already vying for customers.
That's why it's essential to have a solid marketing strategy to make your bank stand out from the rest.
Your primary goal with everything you do is to build trust with potential and current customers.
If they know about you, like you, and trust you, they're much more likely to do business with you.
We'll discuss getting all the bank marketing basics in place so you can start growing your bank.
How does marketing help a bank or credit union?
Your marketing strategies will help you attract new customers and grow your bank.
The banking industry is highly competitive, so it's essential to have a well-rounded marketing strategy that covers all your bases.
Your marketing efforts should include traditional methods like print advertising and digital marketing strategies.
How do you promote financial institutions?
1. Figure out what makes your bank unique
Your financial institution marketing should promote the unique benefits of banking with your specific bank or credit union.
Some things to consider promoting are:
Lower fees
Better interest rates savings accounts
Personalized service
More convenient locations or hours
Unique products or services
Mobile banking features
Self-service options
Whatever makes your bank or credit union different and better than the competition.
2. Targeted banking marketing campaigns
It's essential to have targeted marketing campaigns for specific people.
For example, if you're trying to attract more millennial customers, tailor your marketing to speak to them directly.
Trying to speak to everyone will cause you to waste your marketing budget and is not an effective way to build customer relationships.
3. Use social media to your advantage
You wouldn't put a billboard on a street that gets zero traffic.
Social media platforms are like putting a billboard on a street that gets tons of traffic.
Your digital marketing strategy should include a solid social media presence on the platforms where your target audience is hanging out.
This will help you build relationships, drive traffic to your website, and promote your unique banking products and services.
4. Invest in SEO for your banking website
SEO is critical for any website, but it's especially crucial for banking websites since consumers frequently search for terms relating to finance.
Ensure your website is optimized for search engines so potential customers can easily find you online.
Also, focus on Local SEO.
If someone searches for "banks near me" and they are in your area, you want to be sure your bank's Google Business Profile appears in search results.
5. Run targeted ads
Paid advertising is a great way to reach a larger audience and get in front of your ideal customer for the product and service that give you the most significant ROI.
Some popular bank marketing channels for paid advertising are Google Ads, Facebook Ads, and LinkedIn Ads.
You can also consider running ads in local newspapers or magazines.
These are still worth testing, although digital solutions will give you more data to make better marketing decisions.
6. Get into the community
Sponsoring local events is a great way to get your bank's name out there in the community.
Not only will this help you build brand awareness, but it will also allow you to meet potential customers face-to-face.
You can also get involved with local charities or non-profit organizations.
This is a great way to give back to the community and show that your bank is more than just a business – you care about the people who live there.
7. Provide exceptional customer service
Nowadays, there is a premium on customer experience.
Make sure your bank provides the best possible experience for every customer.
This will help you attract new customers and keep the ones you have.
This can help drive word-of-mouth marketing, one of the most powerful marketing tools.
People will talk about their bad experiences, and advocates will help grow your financial brands.
You must ensure your employees are adequately trained to provide exceptional customer service.
You also need systems and processes so customers can easily contact a live person when they need assistance.
Consider using chatbots on your online banking website or app to provide quick answers to common questions.
But ensure they are correctly programmed so they can handle more complex inquiries.
Finally, always follow up with customers after interacting with your bank.
This shows that you care about their experience and want to ensure everything went smoothly.
8. Tell great stories
Great stories are one of, if not the best, things to incorporate into your bank marketing strategies.
Your banking customers want to know that you're more than just a business – you're part of the fabric of the community.
Your history, people, and products make great stories that resonate with your target audience and build customer loyalty.
So don't be afraid to share them!
Anything in financial services is a tough sell since people are highly critical of banks.
But if you focus on bank marketing strategies that build trust and show you're more than just a business, you'll be able to attract new customers and keep the ones you have.
9. Use guerrilla marketing tactics
Guerrilla marketing is all about using your creativity and thinking outside the box.
Some guerrilla marketing tactics you could use for your bank marketing include street teams, flash mobs, and rebuilding the community initiatives.
Then you can record these things and cross-promote your efforts by creating videos that have the potential to go viral on social media.
It would be best if you found ways to do things differently and stand out from being just another local bank while staying on brand.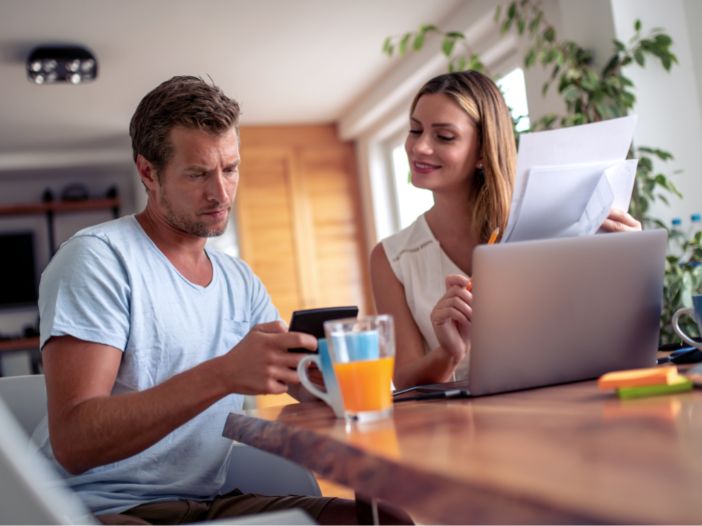 10. Create informative banking blog content
Your website is more than just a digital banking platform.
It can also be a powerful marketing tool if you use it correctly.
One way to do this is by using content marketing that educates your target audience about various financial topics.
Creating content that answers people's questions is one of the purest forms of customer outreach since it's passive and helpful.
It also sets you up as a trusted source of information, which can help build brand presence.
When creating banking blog content, make sure to consider SEO keywords that people are searching for related to finances and banking.
➡️ We recommend SurferSEO because it is what we call "The Open Book Test" of creating content that Google shows in search. They tell you everything from the word count, keywords to add, and a whole lot more.
11. Partner with other businesses
As mentioned, bank marketing is about building trust.
Leveraging other companies' trust with their customers can be a helpful shortcut.
This is especially true if you partner with companies complementary to your financial services.
For example, banks could partner with real estate agents, wedding planners, or small business consultants.
You could offer co-branded credit cards, business lines of credit, or other financial products.
This type of marketing is a win-win because it allows you to tap into an already established customer base while providing value to your partners.
Moreover, it can help you build relationships with other businesses in your community, which can benefit networking and referrals.
12. Leverage leadership
Think of this as creating an in-house influencer marketing program.
Nowadays, consumers trust people more than companies.
Encourage leadership to build a personal brand that connects with customers more personally.
Building their personal brand will also help grow the bank's brand.
Like with business partnerships, the trust your leaders build will flow to the financial institution.
Have your leader start with a compelling personal brand statement that ties into the bank's overall brand.
Then, they can create blog content, give interviews, and participate in community events that put a face to the name.
This will help build trust and brand loyalty, which is essential for banks.
13. Use customer data
Technology has offered banks a way to gather big data quickly to create targeted marketing campaigns.
Banks can segment their customer base and target them with specific messages that are more likely to resonate.
For banks, data is beneficial for understanding which products customers use and how they use them.
This information is used to create targeted upselling and cross-selling campaigns that offer additional products and services that complement the ones customers are already using.
Banks can also use data to create automated marketing campaigns triggered by specific customer behaviors.
For example, banks can see what cities show the most interest in their offerings and use this information when advertising with traditional channels.
Guessing is the worst thing you can do when creating content or when you want to measure the success of your marketing strategy.
Data is used to make informed decisions about where to allocate resources for the best return on investment.
Banks that use data can better understand their customers and create more targeted marketing campaigns that generate results.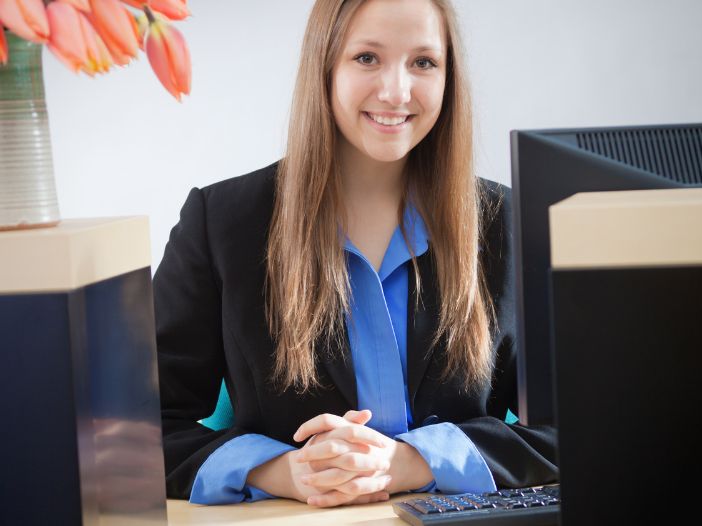 Build your marketing strategy
Financial institutions must document their goals, determine what tactics to apply to accomplish those goals, and measure success.
This will give you a clear understanding of what's working and what's not so that you can course correct along the way.
You don't want to get married to one marketing strategy because what works today might not work tomorrow.
The key is to be agile and willing to pivot when necessary.
Banks should always look for new ways to reach their target market and grow their business.
Here is a 6 step process for developing a successful marketing action plan:
Understand Your Audience
Create a List of Goals
Identify What Tools Can Help You Reach Your Goals
Analyze Your Current Online Presence
Create High-Quality Content
Launch, Analyze, and Relaunch
Understand Your Audience
Creating personas is a great way to segment your customer base and develop marketing strategies that speak directly to your target market.
What are their demographics? What are their needs? What are their pain points?
Answering these questions will help you better understand your audience and create content that resonates with them.
Create a List of Goals
What does your bank want to achieve with its marketing efforts?
Are you increasing brand awareness, driving traffic to your website, or generating leads?
Whatever your goal may be, make sure it is S.M.A.R.T: specific, measurable, attainable, relevant, and time-bound.
Identify What Tools Can Help You Reach Your Goals
Once you know what you want to achieve, it's time to start thinking about how you will get there.
There are many marketing tools available that can help banks reach their goals.
A great example would be your bank wanting to target local businesses that have been around for three years, have at least 11 employees, and are a good candidate for a business line of credit.
An obvious choice would be LinkedIn outreach so you can reach decision-makers and start to build these relationships.
➡️ We recommend Dripify for your LinkedIn outreach. It is one of the most natural feeling campaigns you can run even though it's fully automated.
Figuring out which tools will work best for your bank will require trial and error.
The important thing is to start experimenting and see what works.
Analyze Your Current Online Presence
Before you start working on your bank's marketing strategy, you need to take a step back and analyze your current online presence.
What is your website conveying about your brand?
Do you have any online reviews?
Which social media platforms are you actively using?
Answering these questions will give you a good idea of where you're starting and what areas need improvement.
Create High-Quality Content
Creating high-quality content is one of the most important aspects of any marketing strategy.
This will help you attract new customers and keep them engaged with your brand.
Your content should always be relevant, informative, and engaging.
It should also be optimized for search so people can easily find it when looking for information on banks and financial services.
Launch, Analyze, and Relaunch
Once you've created your content, it's time to launch your marketing strategy.
But that's not the end of the process.
You need to monitor your results and make changes as needed continuously.
Ensure you're constantly assessing and tweaking your strategy to achieve the best possible results.