According to Statista, there are 3.9 billion email users per day, which means that a good portion of your clients is actively using emails.
To keep up with relevant information, we sign up for newsletters.
A newsletter for financial advisors aims to fill prospects and clients in on any developments in a particular niche.
Businesses and individuals use newsletters for a wide range of topics like the latest trends, marketing, company updates, and many others.
Newsletters belong to the "grey literature", which are materials produced by organizations outside of traditional publishing and do not undergo peer review.
The reason is that information needs to be updated constantly and communicated as swiftly as possible.
Since personal financial security is a significant aspect of humanity, clients appreciate being apprised of the latest developments.
As a financial advisor, you have the responsibility to reduce the potential financial risks to their money. To be successful in this endeavor, newsletters should be part of your arsenal.
What is a Financial Advisor Newsletter
As a financial planning expert, you possess a crucial role in guiding people's finances and investments.
Let's put it this way: newsletters are an extension of who you are. Yes, you are irreplaceable as a trusted advisor to your clients but newsletters improve your efficiency in servicing them.
So what's inside a financial advisor newsletter? Well, it's not restricted to a single topic. It's a mix of market news, educational resources, money ideas, new technological trends, stock market updates, and other things relevant to your client's financial wellness.
A newsletter strengthens your position as a financial advisor to offer educational information for your clients in a cost-effective way.
It's a precious communication vehicle that nourishes your relationship with them.
Why Write a Financial Advisor Newsletter
Communicating with prospects and clients is a basic activity of any financial advisor.
I'm sure you reach out to them regularly via mobile, social, or emails. But is it effective? Are you efficient in getting the message across?
Below is the rationale why you need to create newsletters:
Visibility
If there's one thing your clients ought to know about you, it's that you truly care and are always there for them. Seeing your name consistently providing value in their inbox is a positive  gesture.
Whether it's weekly, monthly, or quarterly, it's up to you how you will set up your newsletter releases.
The important thing is letting them know you are available to talk anytime.
Branding and authority
Aside from connecting with your clients, it boosts your brand.
Why do you think businesses invest in billboards and other expensive printed advertisements?
Because it significantly leaves an imprint in the minds of the viewers.
In the same manner, the more your newsletters get exposed to your clients, the more it leaves an impression.
Also, when you consistently deliver useful information, it builds up your credibility and authority over time.
When you have a well-written newsletter, clients will thirst for your content, patronize your products, and share it with others.
In effect, you will boost your following on social media and websites.
Highlight promotions and good deals
Sales are the bottom line of every business. So if you have wonderful deals for your products, you can use the newsletter to broadcast them.
Email campaigns not only inform your audience but also guide them to take immediate action.
Newsletters drive sales. Adding extra promotions, discounts, and incentives pushes your prospects to take action.
Less expensive
Take note that your pre-selected email recipients are at the tip of your fingers.
You have the advantage of targeting them specifically, not as a general audience.
You can boost your prospecting and client-engaging activities through social media or search engine advertising but the costs could ramp up.
Using newsletters helps you pull down these costs to a minimum.
Customizable content
There are instances when you need to forgo your weekly newsletters for the latest, special, or urgent content. It could be a large-scale financial crisis or the latest trends on financial stability.
You can customize the content of your newsletter to emphasize current issues, seasonal trends, or concrete solutions.
You can vary your content, depending on your customer's unique interests. Determine their habits and preferences and apply them to your newsletters for better engagement.
Easy to share
You can embed sharing buttons within your newsletter for easy sharing.
Clients who benefit from your material or content are likely to share it with others who are in a similar situation.
With just a few clicks, they can forward your email newsletters to their friends.
Analytics
Don't worry, your newsletters have a mission.
On a periodical basis, you gain a thorough knowledge of your brand's performance.
Consider newsletters as tools so you can continuously evaluate your marketing strategies.
Newsletter metrics tell you how many of your recipients open your emails, how many of them click the links you embedded, and how many unsubscribe.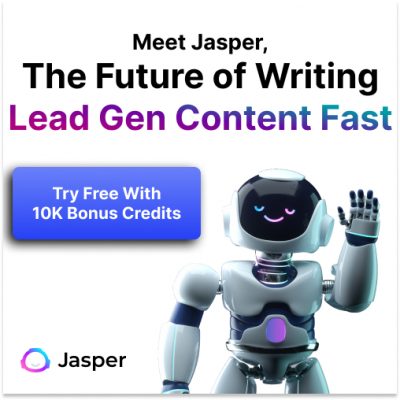 5 Steps to Writing a Financial Advisor Newsletter
Select Relevant Content
The content is the meat of your newsletter.
Even if you deliver it on time and to the right person, if it is bland and irrelevant, it won't serve its purpose.
Identify what your clients need and use it as a basis for selecting topics.
Keep It Simple
It's easy to get overloaded with information, even if it is relevant.
Design your newsletters in a fashion that is organized and understandable to your prospects and clients.
Do not overword headlines and write-ups. As much as possible, make them concise and catchy.
For the visuals, graphics, and images, implement a minimalist approach so that it will be smooth to the user's eyes.
Personalize Your Material
Customers chose the product also because they trust you.
Applying personal touches to your newsletters lets you connect to them also at a personal level.
You can do this through segmentation and adding personalization tokens and calls-to-action (CTAs).
Stay Consistent
Before getting into the hype of achieving unattainable things, be realistic and yet be consistent.
Choose a fixed schedule for releasing your newsletters.
At the minimum, you should send out interesting wealth management related material at least once every month.
Promote your newsletter
Once you've finalized your newsletter, it's time to hit that schedule button. For more reach, you can share your newsletter through social media.
7 Essential Tips in Making a Financial Advisor Newsletter
There are valuable strategies to maximize your newsletter campaigns.
To better guide you in making newsletters, we have compiled some tips for a more effective and engaging newsletter:
1. More Informational, Less Promotional
Don't get me wrong, we use newsletters for promotion.
But let's face it, we get annoyed and lose interest when people get too pushy with their sales pitch! Apply this concept to your newsletters.
Before sending out the newsletter, review the content through the eyes of a subscriber. Does your newsletter sound too salesy?
Or does it offer clear and useful information?
At the onset, let the readers know that your motives are sincere in helping, not just promoting a product.
As a rule of thumb, your content must be 90% informational and 10% promotional.
2. Be Creative
Bear in mind that you are making a repetitive activity here, so there's a possibility to make it uninteresting to your customers.
To break the monotony, you need to innovate now and then. Make your subject lines sound too compelling to ignore. Run A/B tests to check what works and what doesn't!
The average subscriber will not spend more than a minute reading your newsletter.
To maximize your time and increase your content's retention, you can use stunning visuals.
3. Send at the Right Time
Timing is essential in sending newsletters to prospects. If you send it at any random time, there is a chance of it not getting read.
If your customers are B2B (business-to-business), they are most likely to read your newsletters during business hours.
However, if you are selling directly to consumers (business-to-consumer), it's best to deliver them during breaks and after-office hours.
For customers in different time zones, use email providers that support smart sending.
There are also days we consider as lean and peak, which is variable and depends on the profile of your customers.
Logically, the weekdays in between, Tuesday to Thursday, could be a good place to start experimenting.
4. Share Success Stories
People love the smell of success. Get a hold of updated testimonials or case studies where your products became the key solution.
Regardless of your specific niche in financial planning such as retirement planning, estate planning, risk management, or whatever, there's always a good story to tell.
When people recognize the gravity of the situation and how your products were instrumental in overcoming it, they are encouraged to avail or promote it.
5. Automate
Sending emails is an important task but it's also mundane if you think about doing it repetitively.
Most email service providers let you send or schedule emails but there are also enhanced automation tools that are activated once triggered by a set of customer actions.
If someone new subscribes to your newsletter, you can configure your ESP to send your latest newsletter or direct you to a welcome page to showcase your portfolio to them.
6. Make It Urgent!
The reason why financial advisors get delayed feedback or do not make a sale is because of procrastination.
When you make an offer and they close it for some reason, the chances of them getting back to the material is close to zero.
This is where you must create a sense of urgency for the customer.
7. Always Put an Unsubscribe Button
This may sound illogical with what we're aiming for but this lets you establish a list of qualified customers.
A few high-quality clients are better than a trivial many. In this way, you can be sure that all your recipients are interested in what you're offering.
Moreover, it helps avoid your emails getting flagged as spam.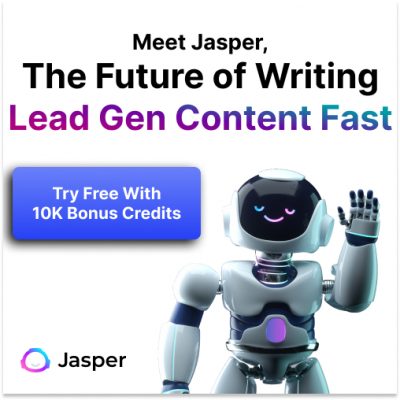 Picking an ESP for Financial Advisor Newsletter
Your email newsletters need a vehicle for them to arrive at your client's inbox securely and promptly.
With thousands of email service providers (ESP) to choose from, you might get overwhelmed. Follow the steps below to choose the best ESP.
Consider your objectives
Don't just pick any random tool then start using it without any purpose.
Define first your goals, then select the suitable tools right after. Determine your specific objectives for email marketing. The following questions will help you in setting your goals:
What do you want to achieve in email marketing?
What metrics or analytics do you want to measure?
Check the features
The next step is to establish the features that help fulfill those objectives. Below are the must-have features of a good ESP:
Templates
The ESP must not give you a hard time in creating emails. Choose platforms that have ready-made templates that are flexible for personal tweaking. It has to have a wide range of elegant designs that are also mobile-friendly.
Analytics
Dropping email bombs won't get you anywhere. You need to know how well they perform so that you can implement improvements. Ensure that the provider gives you a dashboard for tracking all performance parameters like clicks, shares, unsubscribes, and others.
Automation
Automated workflow is the future of businesses. When you have a multitude of clients, it's a challenge to communicate with them one by one. Through email automation, you can create a one-size-fits-all email to a group of clients. This boosts your productivity so you can focus on other more important tasks.
Mobile-friendly
The majority of people are into mobile devices so it's a huge upset if an ESP is not compatible with them. Make sure that the provider is optimized for mobile devices to maintain a steady line of communication with your clients.
Quality Support
There is a lot you can do with a good ESP. 
Send a support ticket and rate the quality of the help you receive. You want to be confident that if you have a problem or want to set up a better solution for your list that you can get the help you need in a timely manner.
Final Thoughts
A newsletter is a great way to nurture and build trust with your list.
It's not as easy as it use to be to get people to sign up. So, use these tips and land more appointments.
This is still one of the top methods to use to keep in touch with your ideal clients.
So don't let this opportunity go to waste.
Attracting Better Leads Online
Our 2022 Marketing Report is 100% Free! Learn what it takes to be successful online with all the digital changes happening right now!
(No Email Or Anything Required)
You May Also Like