Digital PR will play a pivotal role in ranking content in the future.
To combat the continued flood of content being published online with all these new tools and plugins, search engines will need a new way to establish the site's and author's authority on a topic.
Digital Pr is technically not a part of SEO and is considered more of a brand strategy. However, the two disciplines are inextricably linked since mentions in media typically include a link that will also improve SEO rankings and a site's authority.
To understand why Digital PR is so important for SEO and why it will become increasingly influential in the years ahead, it's essential to know that Google looks beyond technical data when ranking sites.
The more social proof a website has, the greater its perceived authority to Google.
Social proof can include press mentions in digital publications, industry awards, endorsements, and any other digital mentions linked to the website or author.
All of this help contribute to your overall online presence and authority.
The Role of Digital PR in SEO
Digital PR is increasing in popularity as an alternative form of gaining backlinks and building authority.
Google is more intelligent than ever and knows that links are only sometimes earned naturally. Therefore, it's important to remember that the quality of your backlinks matters far more than sheer quantity.
Digital PR campaigns have much potential for SEO as they help you build relationships with influencers in your industry, get mentions on industry-specific websites, and mention your product or brand on other websites.
These backlinks are not only extremely valuable for SEO because these links from media mentions are not easily assessable.
They take work to acquire, and journalists will only mention you if you have something newsworthy to say.
Ultimately, Digital PR is an effective way to help your website rank higher if used correctly and leveraged as part of a broader SEO strategy.
The Intersection of Digital PR and SEO
Search engine algorithms are becoming more sophisticated, and understanding the relationship between SEO and Digital PR can be instrumental in helping you to target your audience better.
SEO is becoming more brand focused than ever before.
Ranking content goes beyond simply using the right keywords.
Algorithms from search engines like to see a holistic approach to your online presence, which includes media mentions, social signals, and a strong content strategy to boot.
To prove that you are an authority on the topic, gaining meaningful media coverage can effectively show that your content is valuable and relevant.
Digital PR is not a replacement for SEO but a complementary approach that should be included in an overall SEO strategy.
By better understanding the relationship between Digital PR and SEO, you can create a more comprehensive approach to content marketing that will help you increase your website's ranking in search engine results.
The Differences between Digital PR and SEO
While they intersect, there are some key differences you should be aware of so you can create the most effective marketing plan based on your business or personal goals.
Digital PR is focused on getting your brand or website mentioned in digital publications.
The technical details of anchor text and niche-specific backlinks are irrelevant to Digital PR since your goal is primarily to get a mention in an online publication.
SEO is more focused on the technical aspects of SEO, such as link building, keyword usage, and other technical optimizations that improve your website's ranking.
Understanding the relationship between Digital PR and SEO can help you create a more comprehensive marketing strategy to give your website an edge over competitors.
By leveraging digital PR and SEO, you can boost your rankings in search engine results, increase website visibility and authority, and reach more qualified leads searching for your services and products.
It's worth the time and effort to build relationships with journalists and bloggers and create unique content that can be leveraged for years.
Best Practices for Integrating Digital PR and SEO
By combining digital PR and SEO practices, you can create an effective strategy for achieving long-term growth.
Here are a few best practices to consider when integrating these two strategies:
Understand Your Audience
 Understanding who your potential customers are and what they're looking for is essential to tailor your content to their needs.
This goes for journalists and influencers as well.
Pitching tech-related content to a relationship focus journalist will get you low conversion rates.
Monitor Your Competitors
Keeping track of what your competitors are doing can help you stay ahead of the curve in both Digital PR and SEO tactics so you can keep up with industry standards and trends.
Trends can get you many positive outcomes quickly, but those opportunities disappear just as fast.
Leverage Social Media
Social media is an effective way to reach journalists and influencers and increase your brand's visibility. You can use social media platforms like Twitter, Instagram, and Facebook to share relevant content to help you build relationships and grow your brand visibility.
Utilize Existing Content
Repurposing existing content can help you save time and money when creating content for SEO and Digital PR.
If the content is evergreen and relevant, it doesn't matter if you ran a digital pr campaign six months ago; you can rerun it to different publications.
Use Tools For Speed and Efficiency
There are tools like Muck Rack and BuzzSumo that can help you find relevant influencers and publications, as well as track your content performance.
By taking the time to integrate Digital PR and SEO, you can create an effective strategy for increasing website visibility, authority, and rankings in search engine results. Plus, using both strategies will also ensure that your content is engaging.
Examples of Businesses Who Have Successfully Integrated Digital PR and SEO
Of course, integrating Digital PR and SEO can be challenging. However, many businesses have successfully implemented these strategies to grow their reach and visibility. Here are a few examples of businesses that have achieved remarkable results by combining Digital PR and SEO:
This popular accommodation website has a thriving digital PR and SEO strategy that did a fantastic job at branding, which also leveraged User-generated content and influencers.
Since many people use the platform to build businesses, causing many people to discuss and link to Airbnb.
Successful business owners were interviewed about their AirBNB strategy, quickly getting the company's name out in a very organic way.
By leveraging both digital PR and SEO tactics, Airbnb was able to increase brand visibility and reach more qualified leads at scale.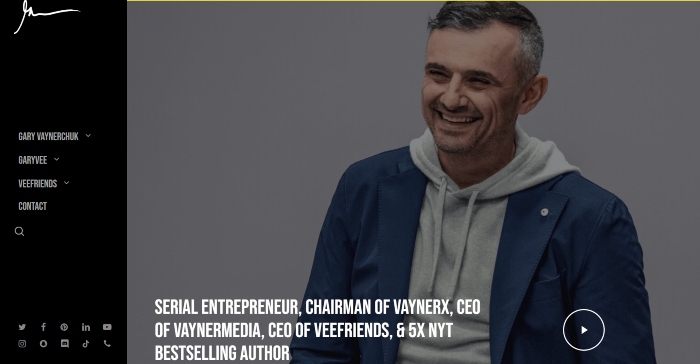 The famous entrepreneur, author, and public speaker has a successful Digital PR and SEO strategy leveraging his personal brand. Gary focuses on leveraging existing content and creating great content by documenting "everything."
He also uses social media platforms like Twitter, Instagram, and Snapchat to build relationships with influencers, journalists, and potential customers.
By keeping his brand constantly in front of the public, Gary has grown his brand and reached more people, regularly landing media mentions and links to his website.
Look at how meta this is that I'm discussing and linking back to him in the post.
Final Thoughts on Digital Pr and SEO
Integrating Digital PR and SEO is no longer an option but a must for businesses who want to succeed online long term.
By combining these two strategies, you can create content that resonates with your target audience and ranks on the first page of search engine results.
Take action now by monitoring the competition, leveraging social media, and creating content to help you reach your goals.
This is where things are headed.
The sooner you take action before even more people are hounding these journalists and publications, and a massive budget is required to make any headway.
Don't fall behind in the race; start integrating Digital PR and SEO into your marketing strategy today to stay ahead of the competition.