Developing strategic branding, that can be detected on an algorithmic level, will create longevity and allow your brand to continue to progress through all future Google updates. 
Google has been on a mission for years to continue to improve search results to deliver results as accurate as possible. 
Google is getting better and better with delivering results factoring in user intent. 
Furthermore, artificial intelligence continuously improves the various parameters affecting search rankings. This will continue to make it increasingly difficult to create pages and content that take full advantage of current technicalities in the algorithm. 
It's time to begin taking a serious look into strategies that fit with Google's update trajectory. 
We have to begin focusing on a critical aspect that continues to deliver long term results. One that has been used for years offline. 
You have to understand where Google is headed based on their past updates and current algorithms to understand what they expect from your brand.  
"Brand is what wins. It always has and always will. It's how everyone makes a decision." Gary Vaynerchuk 

 
Brand Recognition Increases Profitability 
According to PwC's Consumer Insights Survey, 35% ranked trust in the brand among the top three reasons for their purchase decision.  
Brand recognition is among the ultimate objectives of building a profitable business. It increases the chances of potential customers buying products associated with a brand as long as they associate the brand with something they value. 
The same can be observed among search engine users. Having a recognizable brand dramatically increases the likelihood that searchers will click and choose your content over other results. This causes your website to get more traffic, which can then lead to increased conversions.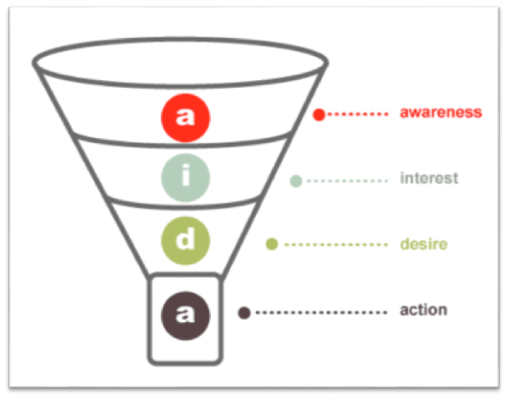 You can see in the above diagram from CrazyEgg that the beginning of a conversion funnel begins with recognition and awareness of your brand. 
The wider net you cast will increase your chances of links, which increases your opportunity to increase profits. 
These clicks are essential since a page's click-through rate is now among the top factors for ranking search results in Google. This makes your branding awareness an indirect factor in getting your content to the top results for your queries.  
Why Click-Through Rates Are Important for Search Engine Rankings 
To understand how branding affects where your website ranks in search results, you must first realize that search engines give the utmost consideration to user behavior.  
 One such consideration includes the click-through rates (CTR) that links get when listed as a search result. 
Depending on how much the click-through rate exceeds the average for the search term helps determine where you will rank on SERPs. A more significant positive margin results in a higher ranking on the first page of the search results.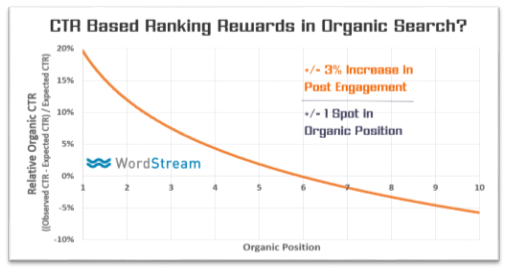 Wordstream ran a study and found that for every 3%, you increase your click-through rate will result in an increase in your search result position by one position. 
The click-through rate is used as a measure by the algorithm to determine which results generate interest from its users. This is their way of recommending to their users the pages that others previously engaged with while searching for similar keywords. 
Why Your Brand Could Be the Deciding Factor for a Higher Search Engine Ranking 
I have skipped many number one search results to go straight to content from a Brand I trust. 
This is true for many others as well. 
"Authority can, and does, influence search a great deal. Brands with higher authority are often more desired, and therefore searched out more frequently by customers because it's a brand that they trust. This, in turn, results in even better search visibility because it's getting more traffic." SEMRush 
As you can see, this increases the ranking of your pages on search results of the keywords related to your pages. 
Building Your Brand Is the Best Way to Establish  E-A-T 
E-A-T is a factor in Google's search engine algorithm. It stands for Expertise, Authoritativeness, and Trustworthiness.  
This is used to help Google evaluate the potential of a website's content and to help determine if the content will be accurate and able to produce helpful information for the user. Any content scoring poorly with the E-A-T evaluation would be less likely to show higher in search results. 
To understand what is taken into consideration, here is a brief look at each element of E-A-T: 
Expertise 
Google divides expertise into two types – formal expertise and everyday expertise. Formal expertise relates to content created by individuals considered as formally educated, verified, or accredited like doctors, financial advisors, and lawyers.  
On the other hand, everyday expertise is those demonstrated by individuals who have adequate life experiences in their topic. 
According to Google's guidelines, expertise is demonstrated when content is factual and is delivered in a professional manner.  
It should provide your readers with what they need from their search. You can find this out by starting with keyword research and understanding their intent behind their search queries.  
Once you know these things, you can then start writing comprehensive content that can be easily read and understood by your audience.  
You should also add supplementary information in your content or link to another page on your site that can help them answer further questions that they might have.   
Authoritativeness 
This is measured through the relevant credentials on the topic displayed by the content creator. This metric applies to the main content, the webpage, and the website as a whole.  
Both types of expertise can use the about page to provide proof for their authority. As for contributing content creators, professional expertise is displayed through a professional title, short bio, photo, certifications, an official website link, or a full bio link.  
As for everyday expertise, a statement that the content creator shares their significant personal experience, not professional advice, can serve as a basis of their authority.  
These proofs of authority are not limited to the bio and about pages of authors. Creating content outside of one's website as long as the content coincides with the website's niche or field is another crucial factor in determining authority.  
For example, Google would not see content discussing a medical condition written by a doctor as authoritative to the doctor's website if it is found on a website for financial advice.  
Trustworthiness  
This is simply the integrity of your website and its contents.  
You should, at the very least, have some of the underlying security features and pages added to your site. If your website does not use author biographies and reference external sources where applicable, it could also be a sign of an untrustworthy source.  
Some examples of things you should have set up early on when launching your website: 
A secure domain (HTTPS) 
A contact page 
A physical address (if applicable) 
A terms and conditions page 
A privacy policy page 
The refunds and returns policy for your transactions 
A comprehensive specification for products being sold 
A biography in the about page  
An author biography section for relevant blogs or articles 
How Authenticity helps build E-A-T 
As a brand, you want your targeted audience to look to your brand as the expert authority in your niche. You want them turning to your brand whenever they need more of what you offer.  
The goal should be for your target market to see your brand positively, and the best way to express that is through authenticity.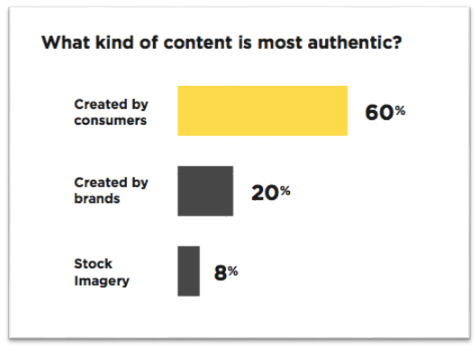 A survey conducted by Social Media Today found that user-generated content was the most effective in creating authenticity and trust for a Brand. 
You want to deliver the value that your audience expects and give them more of what they may not even realize they want. 
Focus on developing a strategy that holistically blends Branding and E-A-T to establish your overall goals. 
The only difference between the two is that E-A-T targets Google's algorithms, while branding is more concerned with your audience's perception of your brand.  Together these will have a substantial impact on your overall rankings. 
Brand Awareness Leads to Links 
An established E-A-T brings awareness among content creators in the same niche as your brand.  
This comes with your brand's content being used as a valuable resource when creating their content.  
These are essentially backlinks that help in improving your search engine ranking. 
There is a strong correlation between backlinks and the amount of traffic you generate from Google.  
The more you build your E-A-T, the more backlinks you will generate naturally, which will keep Google happy. 
Overcome YMYL with Solid Branding 
YMYL, "Your Money or Your Life," pages are web pages providing content related to topics that may affect a person's financial stability, happiness, health, or safety.   
These include topics on personal finance, financial transactions, medical information, legal affairs, news, public and official information, and car safety.  
YMYL pages are placed under a stricter set of quality guidelines in evaluating content for search engine results.  
These guidelines include E-A-T.  
You are less likely to be affected by the current and future standards for such pages if you continuously work on establishing stronger E-A-T. Especially in the earlier stages of your site. 
This does not mean that you can get away with breaking YMYL guidelines on E-A-T. You would still have to back up elements of your content with facts from other reliable E-A-T resources and maintain a smooth-running website. 
E-A-T is the foundation that establishes your brand in Google's algorithm. Because of this, your pages can break into the top results even if it's a YMYL page with less friction.  
Good Branding Creates Longevity 
SEO standards will continuously change due to improvements made to the search engine algorithms to continue to improve user experience.  
This results in technical strategies only lasting until the next update. Such approaches may be only good for a few months up to a year.  
In some cases, these updates result in dramatic changes in how pages are ranked in search results.  
This is why you have to create proper brand recognition from your target audience. Your brand's reputation from your audience cannot be taken away by any update on Google's algorithm.  
And, the most significant way to do this is through high-quality content.  
"Content is the cornerstone of internet marketing and for successfully building a brand." Neil Patel 

 
Users Will Consume More of Your Content 
With Brand recognition and quality content, users are more likely to consume more of your content, which results in lower bounce rates.  
If you provide more value through the effective use of internal links, you will increase their time-on-site and their pages per session.  
"… bounce rate doesn't have a direct impact on SEO. But, It does have a huge impact on lots of metrics that DO have a direct impact on rankings."
 Mathew Woodward 

 
Final Thoughts 
These metrics will be observed by Google and will be seen as a justification to increase your ranking for relevant keywords. 
Aside from your audience, other content creators will be referring to your content as a trustworthy source.  
You are further establishing your brand recognition and awareness. 
Effective branding will stand the test of time and will help you dominate rankings. 
What are you currently doing to build your brand and establish E-A-T?