Primary keywords and Secondary keywords are terms used by webmasters and content creators to target specific search queries to help rank their content higher in search results.
These days, keywords are just as relevant as they were a couple of decades ago. Of course, they are not the main factor in the optimization of your content. Your content also needs to be complemented by on page-technical improvements, link building, social signals, navigation, and schema markup. 
So what are keywords, and why are they important? What is the difference between primary and secondary keywords? How can I do proper keyword research and optimization? What are the best tools I can use for keyword research?
Below, I'll answer all of these questions and guide you through your keyword optimization journey.
What are Keywords and Why They are Important? 
Keywords are words or phrases that people search for in Google, Bing, Yandex, or in other search engines. Using these keywords, people are trying to find answers to their problems and discover meaningful solutions. 
To put things simply, you need to have specific keywords on your page in order to rank higher and become visible in search engines for these terms. Understand that Google is now using over 200 ranking signals, with keyword optimization being just one of them. Nevertheless, choosing the right keywords is the key to success. 
To better understand why keywords are important, you first need to discover how Google works. In the past, they used to rank sites that focus solely on a specific keyword. Basically, overloading the page with their primary keyword. Now Google focuses on a wide range of aspects. 
They want you to create content for the end-user and integrate as many LSI (latent semantic index) terms as possible. In other words, they also want you to use numerous primary keywords and multiple variations of your primary keywords. 
Because it's so easy to be lost in keyword optimization, your main goal should be to write meaningful posts and content that adds value and encourages people to engage with you. However, you should never neglect the importance of using the right keywords that have the proper search volume. 
Keep reading to better understand the difference between primary and secondary keywords. 
What is a Primary Keyword? 
Primary keywords are those terms you want to rank up for. These are terms with high search volume that can bring a considerable amount of traffic to your site. If we're taking the same example listed above, your primary keywords are all the terms that relate to buying laptops online. 
As a rule of thumb, your primary keywords should be targeted to a broader audience and should be spread out across the text on your site. You want to include your main keywords in the title, headings, anchor links, first and last sentences. You should include a maximum of 2-3 primary keywords per page, and a minimum of one. 
Primary Keyword Examples
For instance, if you're selling laptops online all across the state of Texas, your list of keywords should include the following: 
buy online laptops Texas 
purchase laptops online in Texas 
laptop stores near me 
buy online laptops Texas in the USA 
laptops for women Texas 
You want to integrate these keywords in the text, in your meta title & description, and also in your headers. However, you also need to incorporate secondary keywords, which have a supporting role. 
What is a Secondary Keyword? 
These are keywords that play a supporting role. In other words, they support the primary keywords and bring in additional information. These are LSI keywords that you have to use naturally throughout your content in order to provide value to the end reader. 
Secondary keywords do not have as much SEO value as the primary keywords, but using them can still help you outrank your competitors. 
Secondary Keyword Examples
If you are selling laptops online in Texas, some of the best secondary keywords you can use are: 
Lenovo laptop shop near me 
buy Asus laptops 
purchase laptop batteries 
laptop chargers online 
laptop repair services 
the best laptop accessories store 
laptop dealer near me 
As you can notice, these supporting keywords can be used to showcase the benefits of your main product or sell additional products that go well with your main offers. 
How to Properly do Keyword Research? 
Finding primary and secondary keywords is not as daunting as it may sound. Finding the right keywords for your business is a streamlined, step-by-step process. Let's take a closer look at what you can do to find just the perfect keywords to rank for: 
1. Define your services & products 
First and foremost, you need to look at what you are offering. Are you selling laptops? That means that your keywords should relate and include laptops for primary terms. On the other hand, if you have a restaurant, you should choose keywords that relate to food, professional service, and spending time with family. 
2. Look at what your customers need 
Next, you need to find ways on how to solve the problems and needs of your customers. For instance, if you own a restaurant, you want to use secondary keywords that relate to spending time with the family, choosing a place to propose, eating well in the evening, or having breakfast. These are all secondary keywords that connect and support the main keyword, which is "local restaurant." 
3. Check out your competitors 
An excellent source of discovering keywords involves taking a closer look at your competitors. You can use spying tools such as SEMRush or Spy Fu to find out what keywords your competitors are using and look at how they are ranking for these keywords. If you notice that one key competitor is outranking all others, try to determine how they are leveraging the true power of primary and secondary keywords. 
4. Research more keywords 
You can use several tools and platforms. We would recommend you to start with Keyword Planner and Google's own search platform to find primary keywords and then continue by looking for secondary keywords on Quora, SEMRush, Tube Buddy, and SpyFu. 
5. Map the keywords to pages 
Next, you want to ensure that your site sections and pages all focus on specific keywords. Each primary keyword should ideally be tied to one page. You can also use two or three primary keywords per page. For secondary keywords, the best way to capitalize on their value is to integrate them into blog posts, case studies, and press releases. 
Best Tools for Keyword Research 
Choosing a keyword research tool is the best way to find all those unique competitors you could rank for. While you should also use free tools such as Keyword Planner, Google Trends, and Quora, you can get more value by investing in a premium tool. 
The best tools for keyword research are SEMRush, Tube Buddy, and Spy Fu. Each one of them caters to a specific audience and could help you find tons of great keywords that your competitors are not utilizing. Let's start with the most famous tool, SEMRush.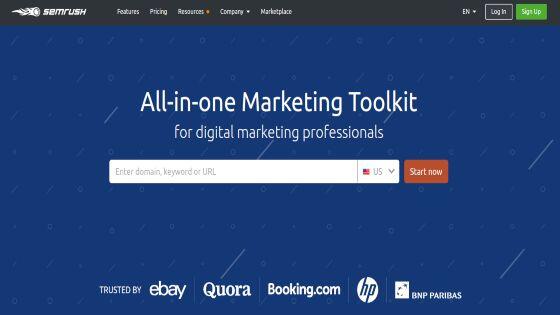 1. SEMRush 
This tool is one of the most famous competitors spying platforms available today. You can do a whole lot on this digital marketing research platform, from finding new keywords and improving your page structure to studying your competitors' ads, keywords, and pages. 
SEMRush caters to all business owners that want to know exactly how their competitors have succeeded and managed to get high-quality traffic to their sites. You can discover the exact keywords your competitors are ranking on, the links they have to their pages, and even look at their Google Ads campaigns. This priceless tool acts like a mole that spies for you. It helps take the guesswork out of what is working well for your competitors.
Features
Some of the main features of this program include site audit, keyword research, content optimization using the best keywords, benchmark data collection, competitor spying, and SEO strategy improvement. You can discover the exact keywords used by your competitors and use an advanced tool called "Keyword Magic" to dive deeper into the competition, keyword difficulty, and SERP features. 
Inside SEMRush, you can also discover with ease long-tail keywords that surround your primary keywords. 
Cost
The starting price for this excellent tool is $99 a month, an industry-standard, but you can gain access to more features by upgrading to the Guru Plan or the Business plan, which costs $199, respectively $399 a month.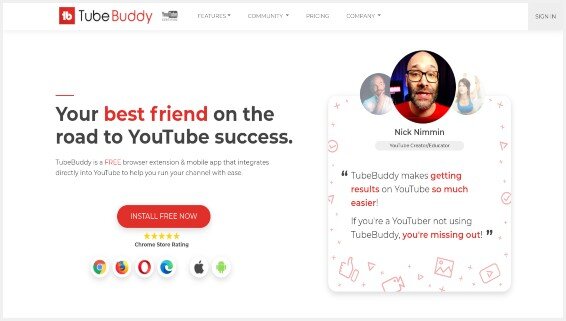 2. Tube Buddy 
This keyword research tool is just perfect for Youtubers. If you have a YouTube channel, and you want to grow your brand's reach on this platform, you definitely want to discover what Tube Buddy has in store for you. 
Features
You receive access to a thumbnail generator, advanced video embedding, A/B testing, keyword research, video tags finder, auto translator, and a multitude of other helpful features that help you rank Youtube videos. 
Cost
 The price starts at just $9 a month. You can get access to even more features with their Star plan at $19 a month or their Legend plan at $49 a month.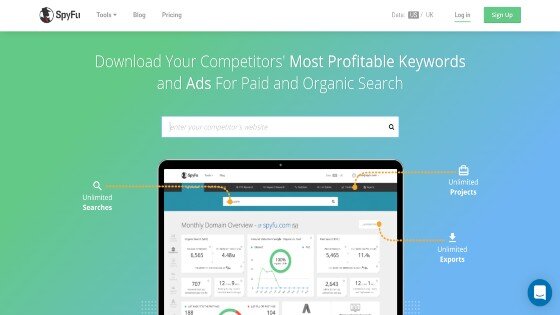 3.SpyFu 
This robust platform offers a plethora of keyword research options.
Features
You get access to interactive reporting, keyword research, sales lead, domain searches, and backlink tracking, to name a few. Thanks to the tracking tab, you can keep a close eye on the keywords you selected and compare it with how your competitors are performing. 
Cost
Pricing starts at $33 a month for the basic plan, $58 a month for the Pro plan, and $199 a month for the team plan.
Conclusion 
Using both primary and secondary keywords is imperative if you want to enjoy success online and outrank your competitors. Think out of the box, use all the tools available at your disposal, and begin ranking high in Google & Bing for high-volume keywords. This will allow you to benefit from all that free organic traffic and skyrocket your business.