Digital PR is increasing in popularity and is one of the most crucial aspects of any digital marketing strategy.
Digital PR is the process of getting attention from industry influencers, journalists, and other key players in the public arena through content creation, social media campaigns, press releases, and getting a link back to your website.
In today's digital age, businesses must leverage Digital PR to build a positive online presence for their brand and attract new customers.
As the digital landscape expands, businesses must stay ahead of the curve and remain competitive. Digital PR is at the top of the list.
In this article, I'll explain the key components of Digital PR and how these components work together to build your brand's online presence.
Understanding Digital PR And Its Many Use Cases
Digital PR helps businesses build relationships with their target audience and key stakeholders, engage with customers on social media platforms, and increase website traffic through SEO-friendly content.
Digital PR aims to create a positive perception for the brand and create a "buzz" around it in a way you can leverage for years or tell the narrative about how you want your brand to be perceived.
Brand Building
Brand building is the primary aim of Digital PR. By leveraging the proper channels and tools, your business can reach its target audience and build a positive online presence for your brand.
Digital PR works well at brand building because you can leverage another brand's already established and trusted audience.
Digital PR focuses on more than just creating a buzz around your brand but also on building relationships through content and social media campaigns, authentically engaging with customers, and managing your online reputation.
Growing Your Websites Authority
Another benefit to growing your brand is that a link to your website usually accompanies the brand mention.
This link can help to build your website's authority and search engine optimization while increasing organic website traffic.
Digital PR is a great way to get backlinks from trusted sources, which can help improve your rankings in the SERPS.
This will increase organic traffic to your site and build trust factors and social proof with 'Featured In' or 'As Seen In' logos and testimonials from real people.
Reputation Management
Reputation management is the process of monitoring and responding to customer feedback and online conversations. This can include responding to negative reviews, addressing customer concerns, and building an online presence that reflects your brand's values.
Digital PR helps businesses address any issues before they impact their reputation, which can help them maintain positive relationships with customers.
You will run into unhappy customers at some point, and it is essential to address their concerns proactively.
If handled correctly, a negative review becomes an opportunity to show your customers that you care and are willing to improve your services or products.
Crisis Communication
When a crisis arises, Digital PR can help businesses manage the situation and keep their reputation intact.
Crisis communication involves quickly responding to the situation and providing accurate information to the public.
Digital PR professionals can create timely content that communicates your message, engage with customers on social media, and monitor conversations surrounding the crisis.
The last thing you want is third-party sources setting the narrative because they typically focus on what drives clicks, which is usually focusing or exaggerating the negative aspects of the situation.
So it is essential to proactively address the crisis and use Digital PR to manage the situation.
How Digital PR Differs From Traditional PR
Digital PR differs from traditional PR because it focuses more on digital tools and platforms.
This includes social media, SEO, content marketing, and reputation management to build an online presence for your brand.
Traditional PR typically involves article placements in print publications, television appearances, and journalist interviews.
Digital PR works best when it is part of a larger strategy that includes traditional and digital methods.
Digital PR allows businesses to reach their target audiences more quickly and track results in real-time, making adjustments along the way easier.
Traditional PR should not be neglected, but digital PR should be integral to any successful brand strategy.
So, even if you are doing a television appearance, you can get the recording and use it on your website or create a video for YouTube and post it on your social media accounts.
This way, you are maximizing the reach of your message and having an effective, well-rounded PR strategy in place.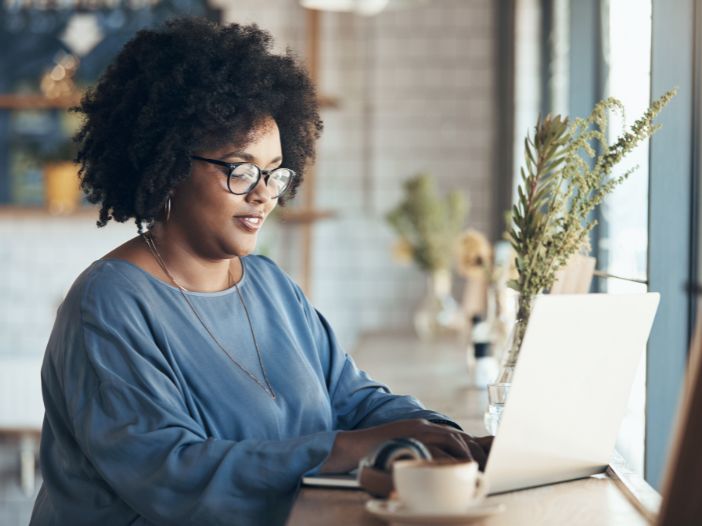 Key Components of Digital PR
To do well at Digital PR, you must consider some key components to getting the best results with your digital branding campaigns.
News Worthy Content Creation
Creating newsworthy and engaging content is an essential aspect of Digital PR.
You must provide value to the organization or the journalist that is not common knowledge and helps publish a unique piece of content.
You want to make the journalists or editors' jobs easy, so provide them with content in an easy-to-digest format that is accurate and relevant.
Pro Tip: Use sources like Google Trends, the Office For National Statistics, and .gov websites to compile new and interesting stats that journalists find newsworthy.
For example, let's say you are a law firm primarily focusing on personal injury and are interested in increasing your brand in Iowa.
Search the resources mentioned for Iowa and compile new data on traffic accidents involving the ages of 15 through 19. Use this data to pitch content like 'The Top 10 Cities In Iowa With The Worst Teen Drivers" Then, use the stats to create a well-crafted press release to pitch news outlets and journalists throughout Iowa.
Building Strong Relationships
Establishing relationships with influencers and journalists is essential for successful digital PR campaigns.
Network building can maximize results and get the best out of PR strategies.
Creating and pitching news outlets, publications, and journalists can be time-consuming.
They receive many pitches day in and day out, which makes just opening your email the roll of the dice. So, once you get accepted and an article is published, thank them for the opportunity and nurture an ongoing relationship with them.
Having this type of rapport can help you get accepted more often in the future and pick up any press mentions left behind after publishing the content.
Learn How To Pitch Media Outlets And Journalists
Becoming good at pitching media outlets and journalists is essential for a successful digital PR campaign.
Before you pitch, it's essential to read the media outlet and know what kind of articles they publish or be sure you are pitching a journalist that covers the topic of your press release.
If you have a story on new technology for education, pitching an art magazine won't do you any good.
Most pitches will start in the inbox, so learning to write catchy subject lines that are creative and to the point is vital.
If you want a better chance of getting accepted, interestingly craft your story with compelling copy that engages their reader and uses facts and stats to back up your story.
Finally, end the pitch with your contact information, website, and social media accounts.
By following these steps, you can provide a clear message that will get you better results with digital PR.
Monitor Your Digital Presence
It is essential to monitor your online presence after launching a digital PR campaign.
This will help you track the progress of your press release and allow you to identify any potential issues that need to be addressed quickly.
Set up Google Alerts for your company name, personal name, and brand keywords to monitor when people are talking about your business online.
Also, use tools like Ahrefs and Buzzsumo to track how well your content performs on social media and other news outlets.
By monitoring progress, you can make adjustments to ensure the process of a successful digital PR campaign continues.
You want to optimize your strategy, and continuing to use techniques that don't work will only waste time and resources.
Finally, respond to any press mentions you receive promptly and thank the journalist or influencer for the mention. This can help build even stronger relationships with those people in the future.
Social Media Management
Having a social media presence is a great way to showcase your content.
However, it is essential to manage these channels with tact and consistency.
This means creating social media campaigns that fit into the overall brand strategy, monitoring conversations surrounding your industry, responding to customer inquiries promptly, and engaging with customers on social media platforms.
One of the easiest ways for journalists and media outlets to learn more about you and your business is to research you on social media.
So, make sure you have a presence that reflects your business's values and credibility.
Before attaching their name to a business, they mention that some due diligence will be done to ensure the business is a good fit for their publication.
Influencer Marketing
Influencer marketing can be enough to get you additional press and media coverage.
It is important to find influencers that are a good fit for your brand, so research their content and ensure it aligns with your business's values.
Reach out to them and try to start conversations about ideas that can be mutually beneficial.
If the campaign is successful, you can use the comments, results, and social shares to create additional content that can be used for press releases and other forms of digital PR.
If done correctly, these steps will increase brand awareness and trust, better search engine rankings, more leads for your business, and an overall more successful digital PR campaign.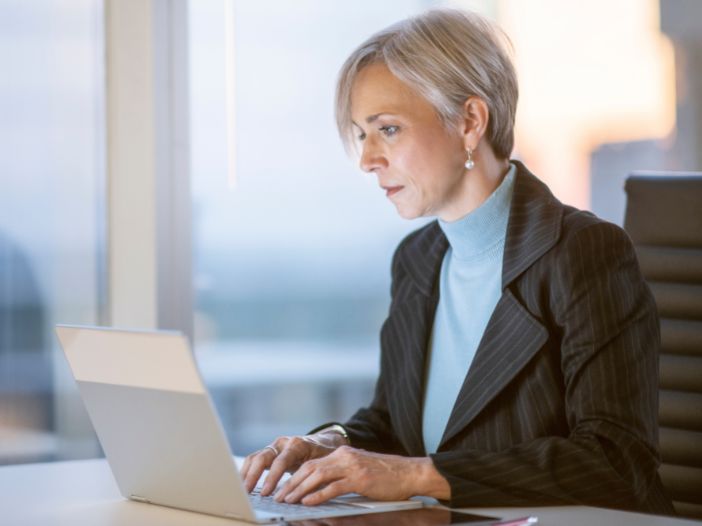 How these components work together to build a brand's online presence
Each piece of the digital PR puzzle creates a foundation for your brand.
When you first start a puzzle, organizing similar colors and shapes takes a while.
Then lay the first piece down and start the slow process of finding the connected pieces, but at a certain point, you have enough of the puzzle done where you move faster and faster because there are fewer pieces to sort through.
A similar flow happens with your digital PR campaigns.
Getting started and landing those first few stories will be challenging.
But once you land a few, you continue to build your authority and trust, which will cause media outlets to easily see that you are a trusted source.
For example, Landing some local media will increase the chances of regional media coverage, or smaller, well-executed influencer collaborations will make it easier to get more prominent influencers to do collaborations.
Once everything is in place, you will have established a great foundation that should lead to continued success with your digital PR campaigns.
The importance of continuing to measure progress and make changes
Once you start your digital PR campaigns, it's important to continue measuring progress and making adjustments as needed.
Conclusion
Digital PR is an effective way for businesses to build their brand, manage their reputation, and handle crises.
By leveraging influencers, journalists, and other key players in the public arena, your business can create a positive online presence for your brand that will attract new customers and help you build even stronger relationships with those people in the future.
If you are looking for a tried and true method to increase your presence, digital PR is an excellent choice. With a good strategy and the right tactics, you can create a powerful platform for your business that will pay off in the long run.
So make sure you invest time and resources into creating effective digital PR campaigns that will help build trust and authority for your brand.