When you Google your name, what do you find?
Is it something that will help you land clients, close deals, or attract potential customers to your business?
You need to consider creating a strong personal brand if the answer is no.
Personal branding is the conscious and intentional effort to improve how the public finds and perceives you.
If you're running a business, a strong personal brand can help you rise to success in surprising ways.
That said, it's time to take the reins of your personal brand now so you can control your narrative. And if you need help to get started, you've come to the right place.
Here, we'll walk you through the fundamentals of a strong personal brand so you can develop a solid strategy for establishing your online reputation.
By the time you reach the end of this personal brand guide, you'll have an understanding of what personal branding is, why it is essential, and how you can successfully build a personal branding strategy.
What is a Personal Brand?
A personal brand promotes your expertise, accomplishments, and career through your personal identity instead of a business brand.
When most people think about brands, they think of big companies like Coca-Cola or Nike. But you can be a brand too.
It is a marketing technique that influences how people perceive you as an individual.
In this strategy, you communicate certain qualities that you want your target audience to associate with you.
These include your skills, core values, principles, and purpose as a personal brand.
Is Personal Branding Important?
Yes, it's essential because personal branding defines success on your own terms. You don't need to depend on other sources to validate your worth.
A personal brand helps connect you with opportunities and people willing to pay more for your services because they see the value in your offer.
People who look up to you as an authority will come to you to solve their problems.
Now that the public trusts people more than a business brand, having a personal brand is vital in converting them into paying customers.
You need to build your personal brand if you're running a business or climbing the corporate ladder and want to improve your reach, gain people's trust, and boost your value.
To help you grow your personal brand, we'll walk you through the process of creating a personal brand in the following sections.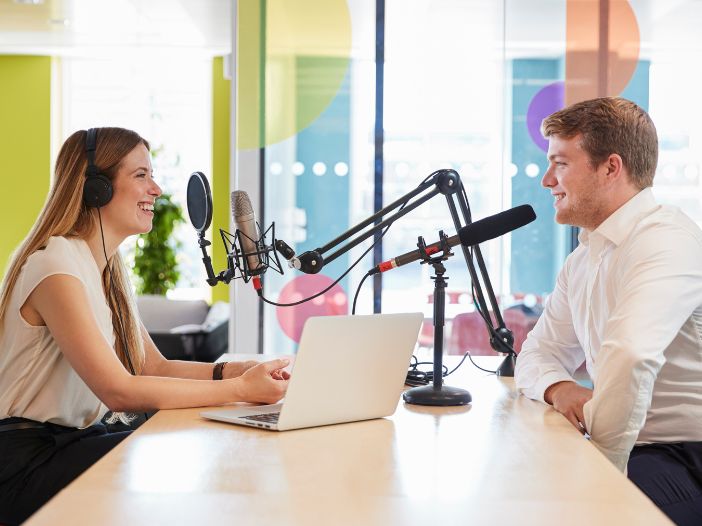 Get Started With Successful Personal Branding With These Questions
Building a personal brand can be challenging when you're unclear about what makes your brand unique.
Before you get your name out there, ask yourself these questions to give your personal branding journey a clear direction.
What are your goals for your personal brand?
Would you like to be known in your industry or local community? Do you want to build trust? Or maybe, you need to boost your sales?
Setting your goals helps you be clear on what you want to achieve with personal branding. It also helps motivate you, so you'll keep moving toward success.
What value do you offer?
What are you good at and passionate about?
In what ways can you help your market?
This gives people the reason they should care about the person as a brand.
Determine the value you offer that you want to communicate with others.
Whom are you trying to help?
If your content is for everyone, then it is for no one.
Be specific about the people you intend to help.
Who is your target market?
What are their wants, needs, and pain points?
What sets your personal brand apart?
Determine the unique selling proposition that makes you stand out.
Do you have certain qualities and skills that allow you to work more effectively than the competition?
How will you communicate your value to others?
Do you want to address your audience formally or casually?
Friendly or authoritative?
Entertaining, helpful, or informative?
The way you communicate your brand identity can help you build a loyal following.
So, identify the voice that best reflects your personality.
Where will you connect with your target audience?
What other platforms does your audience use?
Does it make sense to leverage search engines and create SEO-focused content?
Does audience hacking or leveraging other people's audience by being on their podcast make sense?
Identify one community and social media platform to start and establish your online presence there.
What will you do to position yourself as a leader in your industry?
Are you involved in speaking engagements?
Do you have time to maintain a blog?
Can you author a book?
You can use plenty of strategies to get your name out there.
Determine what you can do to position yourself as a thought leader in your field.
What are other successful people in your industry doing that you are not?
What topics do your successful peers cover?
What type of content do they publish?
Which posts are getting the most engagements?
Determine the best practices in your niche that you can follow as you build your personal brand.
Are you connecting with like-minded professionals?
Can you identify established professionals in your field? Are you engaging with them?
Reach out to like-minded individuals and interact with them to boost your reputation.
It's also instant exposure to their set of loyal followers.
Are you moving close to your goal with your current activities?
As you start building your personal brand, monitor your progress.
Are your strategies working?
Which activities performed best, and which do you need to scrap in your strategy?
Have key metrics to measure the progress and success of your branding efforts.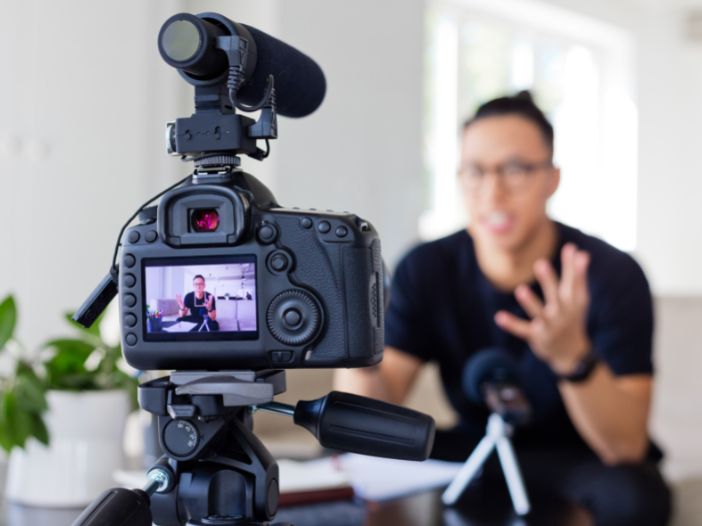 How To Build a Personal Brand
Once you have answered all the essential questions on our checklist, it's time to put the pieces together.
Follow our step-by-step personal brand guide below to create an action plan that will get results.
1. Define your branding goals
As we mentioned above, goal setting is key to achieving what you want with personal branding.
It helps establish a clear path, identify the challenges of building a personal brand, and motivate you to keep moving forward on your journey.
These personal branding goals should include:
Increasing brand awareness of your business
Establishing authority in your industry
Generating more leads
Boosting your sales
Decreasing the sales cycles
Connecting with professional and social media influencers
Building a community
When building a personal brand, think about which goals you want to achieve.
Having a specific goal in mind lets you create content that is more focused and effective.
2. Determine your value
Previously, you asked yourself what value you offer.
It's time to put the answer on paper.
You should be able to say what your brand is all about in 20 words or less.
To do this, list down the things you are most passionate about.
These can be things you're good at, something you love doing, or things you are most confident in working on.
Then, trim down the list to the top three passions you can offer to help others.
This will serve as the value that you communicate to your target market.
3. Identify your audience
Don't write for everybody.
Based on your value, determine what group you can best serve.
These people that you should be targeting include:
Those who will pay you
Those who will influence the person who pays you
Those who will benefit from your message
Then, create a buyer persona for each individual.
A buyer's persona describes who your ideal customers are.
The more detailed the persona is, the better.
Creating focused content based on these personas allows you to connect with your audience on a deeper level.
4. Define your brand voice
Being genuine makes your brand as human as possible.
Defining your voice helps you connect better with your audience.
The voice of your brand will be how you communicate with your audience.
It contains the language you use, tone, purpose, and value you aim to invoke in your content.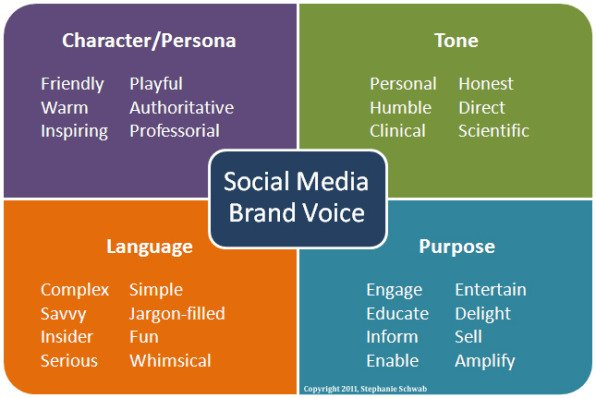 Your voice plays a big part in how effective your brand message will resonate.
Be sure to decide how your brand will sound when you start branding online.
Once you're clear with your value, your audience, and your voice, it's time to develop your personal branding statement.
5. Develop your branding statement
A personal branding statement is a short sentence that sums up what your brand is all about.
It is an essential piece that conveys the value you provide to your audience and why they should care about you.
Your personal branding statement is one of the first things your audience will see when they check your brand.
It's vital that you take your time in creating a compelling statement.
When creating your statement, make sure it is clear and concise, about 1-2 sentences.
It should also include your value and is directed toward your audience.
If you want to be inspired and get your creative juices flowing, check out our list of fantastic personal branding statement examples here.
6. Build your presence online
The next step is finally building your presence online.
In this step, you must sort out the social media channels relevant to your personal brand.
These are the platforms where your audience thrives.
Social media is an excellent place to start.
For those who want to establish thought-leadership, LinkedIn is one platform that you shouldn't miss.
Aside from social media, you should also build or upgrade your personal website.
Your website should be the foundation of your online presence and personal brand.
➡️ We recommend Elementor + Hosting for your WordPress website. Even if you are a non-techie, you can use this low-cost website builder that uses premium templates and quality support in just a few clicks!
While social media networks are helpful, don't just rely on these third-party platforms.
These social networks may eventually lose their popularity, along with the effort you invested in them.
On the contrary, a website is a platform you own and have complete control over.
This platform allows you to establish your presence and continue to be relevant in the long term.
As you go along your personal branding journey, you will also need to go beyond owned media to strengthen your online presence.
This includes features in prominent media like Forbes, Entrepreneur, or even your local news sites.
7. Create focused personal branding content
Now that you have set up your social media accounts and website, it's time to work on the meat of your brand: content.
Content is a powerful tool in establishing your brand. A well-thought content plan wins people's trust.
You can demonstrate your expertise and position yourself as an authority through the content you'll make.
It also helps connect people within the industry and build community.
Most importantly, content offers solutions to the problems of your target audience.
That's why it's essential that you identify your audience and their pain points.
By doing so, you are narrowing down the topics and ideas that are focused on helping your followers.
Then put this content into a blog post.
From there, repurpose that post into an infographic, an ebook, or even a podcast episode.
8. Build relationships within your industry
Don't just post content and move on to working on a new one.
It is essential that you reach out in your industry so you can get found online.
You can start by simply networking with like-minded people.
Commenting on other people's posts or sharing someone else's content can go a long way.
This is especially true on LinkedIn, where posts soliciting conversations reach more people.
From there, you can take the conversation to one-on-one interaction.
Take a look at this example when you interact with others on social media platforms.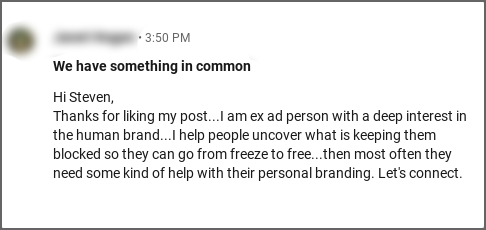 You may also want to collaborate with other influencers in your industry and cross-promote each other's content.
Not only will this help you gain more followers, but you are also building relationships with other experts in your field.
Just keep in mind to always be helpful when interacting with others. It's the secret to creating valuable relationships within your industry.
9. Monitor your progress
As you work on building your own personal brand, make sure that your strategy is working.
This is one crucial step that many personal brands often overlook.
To measure your success, set key performance indicators (KPIs) as you determine your personal branding goals.
These KPIs will tell you what works and when you need to adjust your strategy.
Some tangible metrics that can determine your success include:
The number of your followers
Engagement, especially comments on your posts
Page visits
Mentions of your name on social media
Sales growth
Strengthen Your Personal Brand With These Strategies
With the personal branding guide above, you are now able to start working on building a successful brand. But we're not done yet.
Discover the secret to the professional success of an established personal brand.
Find out what other activities you can do beyond your current role that will help propel your name to prominence.
Write a book. If you're looking to boost your credibility, authoring a book is the way to go. Many established brands have authored a book to demonstrate their knowledge in their respective fields.
Speaking gigs. The best-known experts share their knowledge in front of a large audience. Seek speaking opportunities in local associations or corporate events to boost your authority.
Interviews. Aim to be the go-to person for local news outlets regarding concerns about your industry. Leverage sites like HARO (Help a Reporter) to improve your chance of getting interviewed and showcasing your expertise.
Outreach. Outreach strategies like guest posting do not only expose you to a broader audience outside your platforms. These also create links to your site, which is excellent for SEO and further increases your visibility.
Things to Remember When Building a Successful Personal Brand
Finally, here are other essential tips to solidify your personal branding efforts.
Be yourself. Being your authentic self is the key to conveying your message effectively. Find your voice and inject your personality as you develop your content.
Get good at telling stories. Your stories are what make you unique. Learn the craft of telling your stories while keeping your audience involved. It's all about balance.
Post content regularly. Consistency is key. Create a content schedule so your followers have something to look forward to every time they visit your profiles.
Get out of your comfort zone. Learn how to write, get involved in speaking engagements, or learn SEO. Strong personal brands did more beyond their existing roles to influence public perception.
Stay on topic. Always tie your post to your core topic, even if you post about your personal life. This way, you establish your niche and avoid confusing your followers.
Don't try to reinvent the wheel. Instead, learn from established brands and use their example to guide you in developing your own personal branding strategy.
Get others talking about you. Actively ask for feedback and reviews from past clients. Their words speak volumes about your skills and values, boosting your credibility.
Use personal branding and social media tools. Tools make the personal branding task a lot easier. Check out our list of affordable and easy-to-use personal branding tools here.
Final Words
You control your narrative when you take the reins of your personal brand.
You have power over how your current and potential clients see you.
You allow your brand to grow in a way that's favorable to you and your business or career goals.
It's high time you work on your personal branding today.
The guide above should help you get started on your journey.
If you need more guidance, consider hiring a personal branding consultant.
A personal branding consultant lets you save time, money, and energy, building your reputation online.
Personal Branding FAQs
What is a personal brand in business?
A personal brand in business is the use of an individual's public persona to increase the visibility and credibility of the business's brand.
What is an example of a personal brand?
An example of a personal brand would be Elon Musk. Elon Musk has multiple widely recognized businesses that are synonymous with his name.
Elon Musk uses personal branding to help promote his companies without ever having to mention their names. These include Tesla, SpaceX, and The Boring Company.
He just needs to stay in the public eye, which he does by using his social accounts like Twitter and real-life interviews as he did with Joe Rogan.
What is a personal brand in business?
A personal brand in business is the use of an individual's public persona to increase the visibility and credibility of the business's brand.
What is an example of a personal brand?
An example of a personal brand would be Elon Musk. Elon Musk has multiple widely recognized businesses that are synonymous with his name.