You need a personal brand if you want to be known as a thought leader, land high-paying clients, or get booked solid for speaking gigs.
But what if you're not sure how to build one?
That's where finding the right personal branding consultant comes in.
With a solid personal brand, you'll gain an advantage over your competitors and establish your career and business for long-term growth.
You will also face obstacles that can cut your journey to industry recognition short.
If you want to bypass many of these challenges, consider seeking the help of a personal branding agency or consultant.
This article will discuss how a personal branding strategist can help you create a winning brand and what you should look for in a trustworthy partner.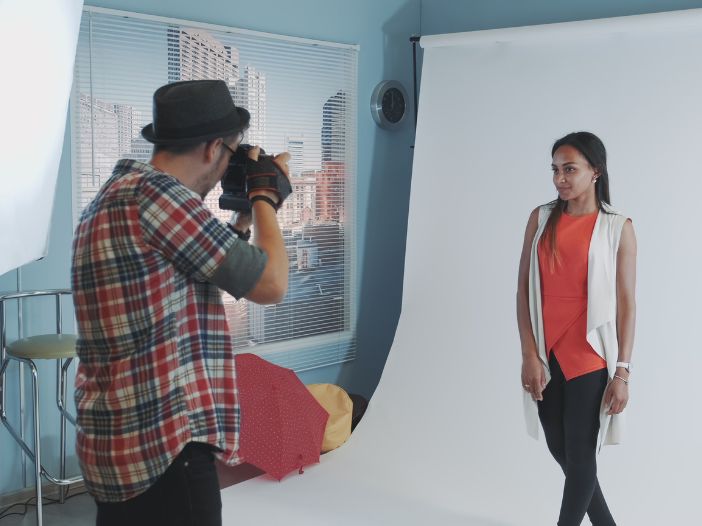 What is a Personal Brand Consultant?
A personal branding consultant helps people develop, maintain, improve, reinvent, and manage personal brands.
This can be anything from offering personal branding tips and guidance on your social media strategy or presence to helping get clients featured in the media.
The most common reasons to use a personal branding consultant:
Web design
Thought leadership content creation
Social media management
Media Relations
Publicity
Creating a personal brand can be much work.
With the help of a personal branding consultant, you can make it happen faster and with less work.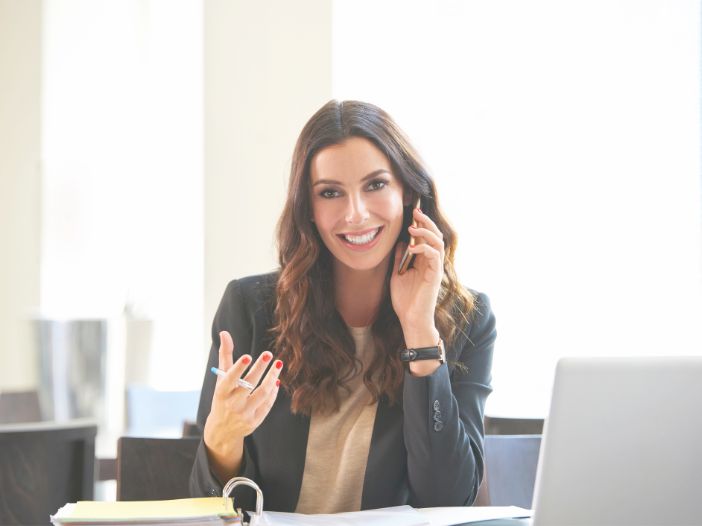 What does a personal brand consultant do?
There are many different ways that personal branding consultants can help you.
The most important part of their success lies in helping clients understand their target audiences as closely as possible and then packaging their offer in a way that creates a constant demand for their services.
Here are some benefits of hiring a personal brand strategist:
They help you define your career or business goals
A successful personal brand starts with a goal in mind.
A consultant's job is to develop a strategy that aligns with your business goals.
This clarity will help you stay focused on your personal brand journey and make better decisions.
They help you package and present your offer in a way that sells.
Your personal brand consultant should be able to look at what you have to offer, craft a message, choose the platforms, and design your brand's overall look and feel to attract your target audience.
And once you have their attention, they should also be able to help you convert them into fans and clients.
 They help you develop your brand design
Now that there is an understanding of what you want to accomplish with your personal brand, it's time to get into the nitty-gritty of design.
Your personal branding consultant should clearly understand how to use color psychology, typography, and other design principles to create a look that accurately represents your personal brand.
They also need to understand how to ensure that your website, social media platforms, and other marketing materials are all on-brand.
This is important since many professionals put too much time and attention into brand design.
This is not to say it's not essential but is the best logo in the world the best if no one sees it?
They work with your strengths and weaknesses
The personal branding specialist will pinpoint which aspects are working and which areas need to be improved or stopped altogether.
This involves analyzing your social media presence, website analytics, and the competition.
To determine your strengths and weaknesses, you will have to answer important questions about yourself, such as:
Which avenues are currently working the best for your business?
Are you using the available platforms properly?
Do you have an updated website?
Do you publish enough content on your website to demonstrate your expertise?
Do you have a credibility building social media footprint?
Do you use marketing strategies that are staples in your industry?
Are you using strategic outreach?
Are you or are you willing to leverage personal stories?
Can your brand be found at the top of Google?
The personal brand specialist will have you reflect on these kinds of questions.
Depending on your answers, they will know what you need to work on to develop a solid personal brand strategy.
Guides you in developing a solid strategy
When building your personal brand, you must focus on the little details.
A personal brand consultant will help you create polished, consistent branding that reflects your personality and expertise across your chosen marketing channels.
Many executives are also hesitant to be online because they don't know what content they should post.
If this is the case, a personal branding consultant can help you.
A personal branding expert is more than willing to share the secrets of how your content can be found online.
In a crowded space like social media, the right content and outreach strategy are vital to connecting with your audience, investors, and the press.
They understand how to use social media for business growth.
You probably already know you must be on social media in this digital age.
A personal brand consultant will understand which platforms are best for your business and how to use them to reach your target audience.
They also know how to create engaging content that will get people talking about your brand.
And since they understand how social media algorithms work, they can help you get your content in front of as many people as possible.
This is important because the more people see your content, the more likely you convert them into fans and customers.
They help you understand the latest branding trends
Creating a personal brand is not a one-and-done deal.
It's a continuous process that should be tweaked and improved as time goes on.
Your personal brand consultant will be the one who keeps their ear to the ground and understands the latest branding trends.
They can help you keep your personal brand relevant and fresh.
For example, many business professionals likely missed out on the exponential growth of Tik Tok because they assumed they would need to get on camera and dance to succeed.
A personal branding consultant would have told you this wasn't the case and could have helped you get on the platform early on so you could have taken advantage of the massive growth.
This is just one example of how a personal brand consultant can help you stay ahead of the curve.
Personal brand management
Keeping your personal brand content flowing and consistent across all channels can be a full-time job.
And if you're running a business, the last thing you want to do is add one more thing to your plate.
This is where a personal brand consultant comes in.
A personal brand consultant can help manage, create, curate content, post on social media, and monitor your brand's online presence.
They take care of everything branding-related, so you can focus on running your business.
Many of the brilliant brands you see doing well have a marketing team or personal brand agency that helps them with their branding.
And if you want to take your personal brand to the next level, it might be time to consider hiring some help.
A personal brand consultant can elevate your brand and help you achieve the level of success you're looking for.
This takes skills and knowledge beyond a personal branding course or blog post.
A personal brand consultant has the experience and expertise to help you create a coherent, consistent, and profitable personal brand.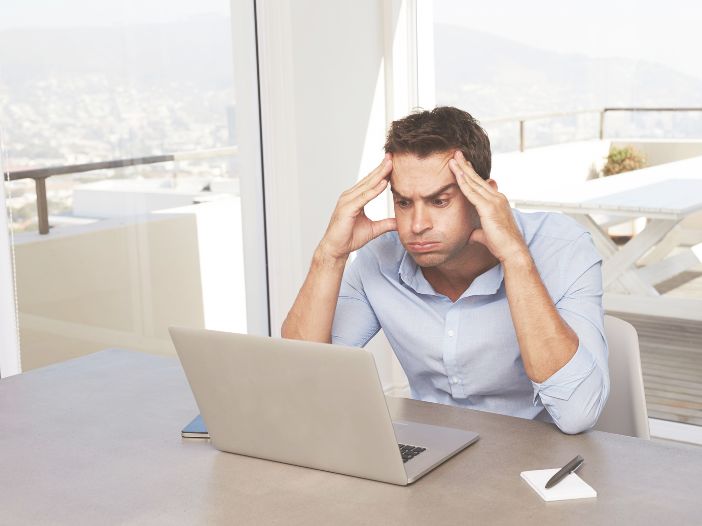 Signs You Need a Personal Branding Consultant
Many professionals and business owners attempt personal branding on their own before realizing they need help, and much work is involved in doing this correctly.
You're not sure what your personal brand is or how to articulate it
If you're unsure what your personal brand is or how to articulate it, you need help from a personal branding consultant.
Personal branding is more than just creating a logo or choosing a color scheme (although those things are important, too).
Your personal brand should be an extension of who you are and what you stand for.
It should be an accurate representation of your values, goals, and mission.
If you're unsure where to start or need help putting your thoughts into words, a personal brand consultant can assist you.
You don't have time to focus on personal branding
If you're running a business, you don't have much time to focus on personal branding.
Hiring a personal brand consultant frees up your time so you can focus on other aspects of your business.
Your online presence is weak or nonexistent
If your personal brand doesn't have a strong online presence, you need help from a personal branding consultant.
Your personal brand should be visible across all channels, including social media, your website, and other platforms where you share content.
It is not just about having a presence.
If you have social and it's idle or not getting new followers, it's time for a change.
If you create blog posts regularly, but no one is going to your site, it's time to find out where you are going wrong with SEO and primary keywords.
If you don't have a website, it's time to invest in one.
Personal branding is an essential part of business; if you're not doing it correctly, you could miss out on opportunities.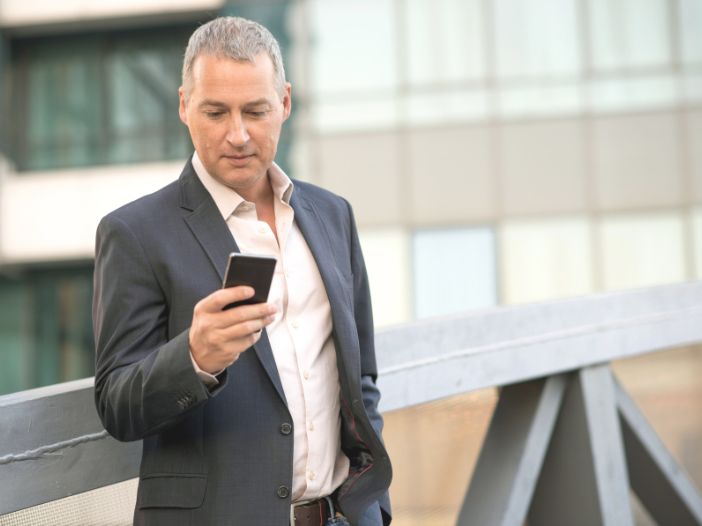 How to Choose Personal Brand Consultants
Now that you know how you can benefit from good personal or executive branding, it's time to find a consultant or personal brand agency that you can trust.
Not all personal branding consultants are created equal.
Here are a few things to look for when choosing a personal brand consultant:
A proven track record of success with other clients
You want to focus on finding a personal brand consultant with a proven track record of success with other clients.
Ask for case studies or client testimonials so you can see the results they've achieved for other people.
Industry experience and expertise
Many of today's branding specialists are self-taught.
They developed their processes through trials and errors, testing theories, and analyzing the results.
With years of experience, good personal brand consulting services have created a defined, repeatable program to build executive brands.
They boast a deep portfolio and extensive case studies about how they have established personal brands.
Also, look for client testimonials that will attest to the credibility of the expert you'll be partnering with.
If he can give contact details of past clients, that's also a good sign that you're onto the right person.
A consultative, rather than salesy, approach
It's best to look for a personal branding consultant knowledgeable about what you want to accomplish, not just pitching services or a personal branding course.
As entrepreneurs and business owners, you want to partner with an expert who can help you achieve your business goals.
The focus should be on helping you reach your goals, not upselling additional products or services.
A focus on strategy, rather than just tactics
A cookie-cutter approach doesn't work in personal brand building.
For your personal brands to flourish, they need a customized strategy that fits your unique needs.
That's why a personal branding consultant must ask questions about you.
The right questions allow him to craft a personalized brand strategy aligned with your professional goals.
If the personal brand consultant doesn't ask questions yet promises to "develop" personal branding strategies for your brand, you should proceed with caution.
They also have good branding
If a personal branding consultant claims they are an expert in branding.
They should have proof to back it up.
What better way to check someone's expertise than to see their own branding?
Good branding has a well-designed website, updated blog, and consistent social media profiles.
Pay particular attention to their LinkedIn profile, arguably the most important social media platform for thought leaders.
If he has authored a book, conducted studies, or had several speaking engagements, these are also great signs that you'll be working with a reliable personal branding consultant.
They give you a personal brand audit
A personal brand consultant should want to give you an audit.
This is a necessary first step to understanding where you are and want to be.
The audit will give an in-depth analysis of your current personal brand, what works and what doesn't, and how you can improve it based on your discussions.
When choosing a personal brand consultant, always focus on finding someone with the right combination of experience, approach, and strategy.
Someone who listens and takes the time to learn about you and your business is ideal.
How much does a branding coach cost?
A personal branding coach or consultant can cost anywhere from $500 to $5,000+ per month.
The price will depend on the experience and expertise of the coach and the scope of work agreed upon.
Some branding coaches offer à la carte services, while others may require a long-term commitment.
Premium personal brand services can go up to $250,000 annually, including book publishing, ghostwriting, and publicity.
Before signing a contract, make sure you understand the deliverables and what's included in the fees.
Reputable Personal branding agencies and consultants
Prestige Group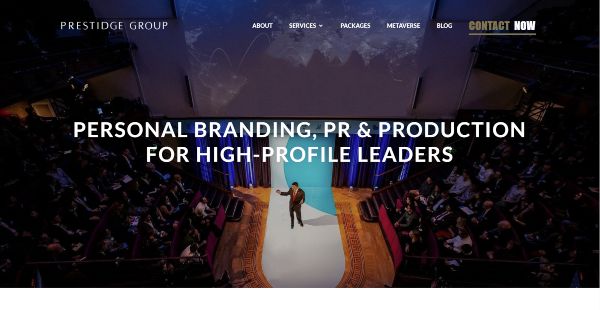 The Prestige Group takes existing personal brands and enhances them to be high-profile.
This involves working with clients who are C-level executives, technology experts, HNW leaders, celebrities & investors.
They elevate your personal brand through the content creation process, social media engagement, and securing keynote opportunities and media coverage.
Personal Brand Agency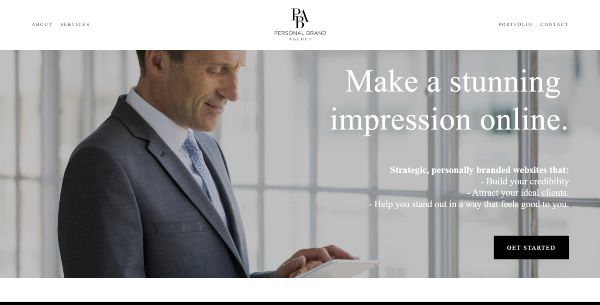 Experts in their fields collaborate at Personal Brand Agency to create stunning, real-life personal brands.
Designers, photographers, certified professional coaches, and web experts work together to provide a first-rate full-service experience that gets you from logo design to a live website in as little as weeks.
Hinge Marketing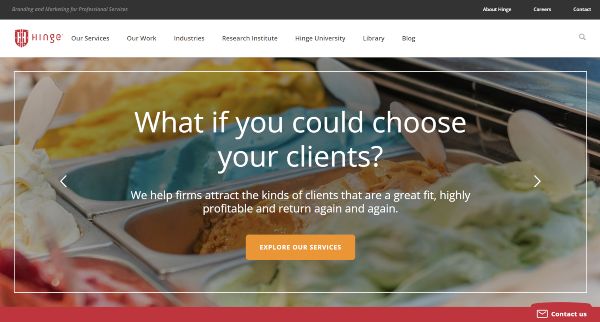 Hinge is the world's leading research-based branding and marketing firm for professional services. They are revolutionizing the way that professional services companies market themselves.
They are applying their ongoing study of the industries they serve to discover how today's fastest-growing businesses market themselves, turning them into practical, repeatable processes that any company can implement.