Digital marketing has emerged as one of the most influential financial services marketing techniques in recent years.
Financial institutions are under constant pressure to reach new customers and grow their business, but traditional marketing methods are often costly and time-consuming.
Digital marketing provides a more efficient and cost-effective way to reach potential customers.
It also offers a variety of options for engaging with customers and prospects, including email marketing, social media, and targeted online advertising.
By utilizing digital marketing techniques, financial institutions can reach a larger audience more quickly and effectively than ever before.
Additionally, digital marketing provides a way to build relationships with potential customers and stay top of mind when they are ready to make a financial decision.
This is not to say that traditional marketing methods are now useless; a well-rounded marketing strategy should utilize both online and offline channels.
For financial institutions looking to stay ahead of the curve, digital marketing is an essential piece of the puzzle.
Adopting a digital first financial marketing strategy is a massive challenge for the financial services industry.
A study recently reported that 71% of financial marketers say their organizations are lagging when it comes to marketing technology.
This number is especially concerning when you compare it to other industries—only 29% of marketers in other industries feel the same way about their technology adoption.
There are a few key reasons financial marketers struggle to keep up with the digital marketing curve.
First, the financial services industry is highly regulated, which can make it challenging to adopt new technologies and take advantage of digital marketing opportunities.
Second, financial marketers are often more risk-averse than marketers in other industries. This cautious attitude can make it difficult to experiment with new digital marketing tactics.
Finally, many financial marketers are still relying on traditional marketing methods that are no longer as effective as they once were.
Despite the challenges, there are several financial services marketing trends that all marketers should be aware of.
These trends provide opportunities for financial marketers to reach their target audiences in new and innovative ways.
We'll discuss a few of these trends in more detail below.
What is financial services marketing?
Financial services marketing creates and delivers marketing messages to your target audience to generate new business, build brand awareness, and improve customer retention.
Financial services companies must focus on innovation and adapting to how consumers are now making decisions about their finances.
Financial services marketing must constantly evolve to keep up with the latest changes in technology and consumer behavior.
Why do financial institutions need marketing?
There are still many firms that still don't have an adequate financial services marketing strategy.
They still rely solely on small-scale marketing activities like attending conferences and events, buying print ads, and depending on personal relationships.
Firms with no plan or strategy will find it increasingly difficult to generate new leads and business as the industry becomes more digital and competitive.
One of the worst things you can do is not focus on diversifying your marketing efforts or hiring a low-quality financial services marketing agency.
Your financial services company needs to strengthen its marketing because it's more important than ever to:
Generate new leads that turn into customers
Build an online presence
Develop a memorable brand
Improve customer retention rates
Gain market share from competitors
The financial services sector is competitive but still offers huge opportunities for the firms that take the time to understand how to reach and appeal to their target audiences.
Financial service marketing strategies
Your financial services marketing campaigns need to be built around a set of strategic objectives that align with your overall business goals.
Just wanting to generate leads from your digital marketing efforts in the next two weeks is unrealistic.
Or developing a social media strategy that can passively generate leads will not be successful either.
SEO is great for long-term growth. This is because your efforts compound over time.
There is no passive component to social media where you can truly be successful.
Not understanding this will make creating effective financial services marketing campaigns that deliver results difficult.
The best way to start is by outlining your overall business goals and then developing a marketing plan with specific tactics that will help you achieve those goals.
Let's dive in on some marketing strategies you can use to succeed.
Develop A Compelling Brand Story
A strong brand story is essential for financial services companies because it helps you stand out from the competition and build trust with your target market.
Your brand story should be authentic and focus on the unique value that your company offers.
It's also essential to keep your brand story consistent across all marketing materials, from your website to your social media posts.
This will help ensure that your target audience remembers your brand and associate it with positive emotions.
Personal branding is a current trend that works well for financial companies and advisors. Creating a brand story around a person rather than a company is brilliant in this current climate.
People are more likely to trust and do business with someone they feel they know and can relate to.
So, suppose you can create a personal brand story that resonates with your audience. In that case, you'll be in an excellent position to generate new leads and business.
Speak To Your Target audience
The financial industry has many products that can meet the needs of different customer segments.
The solution is to focus on a specific target audience and craft your marketing messages around their unique needs and pain points.
Creating buyer personas for your target audiences is a great way to get started. Once you understand your ideal customer, you can begin developing marketing campaigns that speak directly to them.
You can also use market segmentation to narrow your target audience further and create more personalized marketing messages.
By focusing narrowly on your audience, your financial services business will generate higher-quality leads more likely to convert into customers.
Your marketing campaigns will become cheaper, more streamlined, and more effective because of your collected customer data.
For example, once you have a specific segment of customer data, you can plug that information into Facebook's Lookalike Audiences tool to generate leads with similar characteristics to your current customers.
This allows you to maximize every penny you put toward lead gen, where the Customer Acquisition Cost is typically high in the financial services industry.
Use the Right mix of marketing channels
Financial service companies must constantly adapt their strategies to keep up with the latest changes in technology and consumer behavior.
This outline will help you determine what mix will be best for your business goals.
| | | | |
| --- | --- | --- | --- |
| Channel | Best For | Timeframe | Challenges |
| SEO | Long term growth | 6-18 Months | Consistent Publishing |
| Paid Advertising | Quick wins | 3 Months | High Up-front Costs |
| Social Media | Long term growth | 12-24 Months | None Stop Posting |
| Content Marketing | Long term growth | 6-12 Months | High Mental Bandwith |
| Email Marketing | Short and Long term growth | 4-8 Months | High Competition |
| Referral marketing | Long term growth | 4-24 Months | Best With Existing Network |
Best Financial Marketing Channels, Timeframes, and Challenges
Focus On Inbound Digital Marketing strategies
Financial service marketing has been traditionally focused on outbound marketing methods like cold-calling.
However, the rise of digital media has made it easier for consumers to research and compare products independently.
This has led to a shift in the financial services industry, with more companies focusing on inbound marketing strategies that allow you to be discovered by your target market.
Here are the best ways to utilize inbound marketing for your financial business:
Website
A financial services website is the foundation of your inbound marketing efforts.
Your website should be designed with your target market in mind and optimized for lead generation.
Some key features to include are:
A strong value proposition that speaks to your ideal customer's needs
Calls-to-action (CTAs) that encourage visitors to take action, such as subscribing to your email list or scheduling a consultation
A well-designed lead capture form that makes it easy for visitors to sign up for your marketing communications
Compelling content that educates and informs your target audience about your products and services
A financial advisor has the opportunity to show their knowledge and authority in the industry by writing blog posts that answer common questions their target audience has.
This content will attract organic traffic from search engines and position you as a trusted resource that potential clients can turn to for guidance.
Content marketing
You must have ongoing marketing campaigns that involve content marketing.
Consistently publishing helpful, informative content will attract organic traffic from search engines and build your reputation as a thought leader in the industry.
This type of content can come in many forms, such as blog posts, infographics, eBooks, whitepapers, and more.
"Content is the fee you pay to the algorithms to push your content to your target market."
Financial services consumers are bombarded with marketing messages daily, so your content must stand out from the rest.
Ensure your content is well-researched, well-written, and relevant to your audience.
It should also be visually appealing and easy to consume.
Authentic, valuable content is lacking amongst financial services providers. The ones getting it right are seeing great results and will see results for a long time while others play catch up.
Social media marketing
Social media should be used as an extension of your content marketing efforts.
Publish your blog posts, infographics, and other types of content on social media to reach a wider audience.
Don't take shortcuts.
Everyone takes the easy route and simply shares the links to their content on social media platforms.
A financial services firm that stands out will repurpose content that meets the needs of the platform and what the audience expects to see.
Take the time to create custom visuals, write engaging descriptions, and use hashtags to reach a wider audience.
Paid advertising
In addition to your organic digital marketing campaigns, you should use paid advertising to reach your ideal clients.
To maximize all the marketing data you've collected on your audience, create targeted ads on social media and search engines that only show to your ideal clients.
This ensures that your marketing efforts are not wasted on those not interested in your financial products or services.
Paid advertising can be a great way to generate leads and sales in a short amount of time while your long-term organic methods mature.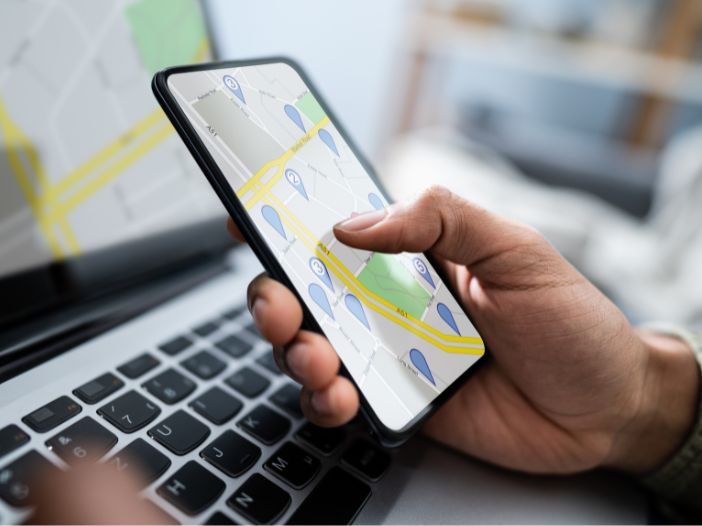 Local SEO
Local SEO is low-hanging fruit for many financial service providers who approach it correctly.
Make sure your Google My Business listing, aka Google Business Profile, is optimized with images, keywords, and your NAP (name, address, phone number).
Encourage clients and customers to leave reviews on your Google My Business listing and other local directories.
Claim any unclaimed listings for your business on local directories.
This could be a quicker way to get traffic and leads to your financial organization because local search focuses more on relevance, distance, and prominence.
Google gives prominence to local businesses that are most relevant to the user, closest to the user, and have strong reviews.
By ensuring your financial service provider's Google My Business profile is optimized for these factors, you're increasing your chances of being found in local search results.
Whereas with organic search, you must wait for Google to index and rank your content.
This happens after you build your authority and trust online, which can take months or even years.
With local search, you can take advantage of search opportunities much quicker.
Search engine optimization
A financial services provider not leveraging Google's free traffic is missing out on a huge opportunity.
Google and other search engines are most businesses' primary sources of website traffic.
To take advantage of this, you must ensure your financial services website is optimized for search engines.
This process is called Search Engine Optimization (SEO).
The main ranking factors for SEO include keyword-rich content, mobile-friendliness, fast loading speed, and backlinks.
To get started with SEO, do some keyword research on which terms your target market is using to find financial organizations online.
Then, create content around those keywords.
Don't get caught up in the outdated concept of Quality over Quantity.
Nowadays, you need to focus on both.
Your content needs to be high-quality and keyword-rich for Google to rank it high in the search results.
But you also need to publish a lot of content to keep your financial website relevant and fresh in Google's eyes.
A good rule of thumb is to publish at least two blog posts weekly.
Suppose you don't have the time or resources to do this yourself. In that case, you can always hire a competent financial services marketing agency that specializes in financial services marketing.
One of the most important ranking factors for SEO is backlinks.
Backlinks are links from other websites to your financial website.
Google sees these links as votes of confidence, and they help to improve your SEO.
This is a massive topic, and if you want to dive into SEO and leverage search engines, check out our guide, "SEO for Financial Services Brands: How To, Key Trends and Opportunities."
Email marketing
Email marketing is an effective way to nurture leads and build relationships with potential clients.
Send monthly newsletters, helpful articles, and other types of content to help engage your audience and build trust.
Your financial services marketing strategy should also include a system for capturing email addresses of potential clients.
This is done with forms on your website, social media, or in-person events.
Once you have a database of email addresses, you can start building relationships by sending helpful content regularly.
Email marketing is an excellent way to keep your financial brand top-of-mind with potential clients.
In digital marketing, you spend a ton of time or money to attract and grow your following. Don't let all that work go to waste by neglecting to grow your email list.
Leverage artificial intelligence
Artificial intelligence is no longer a buzzword.
It's a real technology that leading financial brands are using.
For example, chatbots are being used more and more to answer common questions and help customers 24/7. In addition, ai-powered tools are being used to detect and prevent fraud.
Digital marketing is evolving rapidly, and financial brands need to keep up—those who don't risk being left behind.
Here are three ways that financial brands can leverage artificial intelligence in their marketing:
Automate repetitive tasks
Improve customer service
Drive engagement
AI and machine learning can help financial brands automate social media monitoring, lead generation, and email marketing tasks.
This frees up time for financial advisors to focus on other tasks, like creativity and creating customer loyalty programs.
The opportunities, from a marketing perspective, will continue to develop. So, financial brands need to have a plan to adopt these technologies as they mature.
Optimize marketing automation and workflows
Marketing automation should also be part of your digital marketing plan.
By automating tasks like lead capture, email marketing, and social media updates, you can free up time for your team to focus on more critical tasks, like developing creative content and strategies.
Additionally, machine learning can optimize your marketing automation and workflows.
For example, you can use predictive analysis to determine which leads are most likely to convert and send targeted content or special offers.
Create one-to-one experiences
Personalization is key to creating one-to-one experiences that build relationships and drive conversions.
You can develop mobile apps for your customers to join that can help you collect valuable data and provide a user experience that feels more personal.
By leveraging the data you collect on your customers, you can send them targeted content relevant to their interests and needs.
This will help you create a deeper connection with your customers and build loyalty over time.
Don't forget about traditional marketing methods
While you should be focusing on digital transformation, there are still massive opportunities with "old school" financial services marketing strategies.
Many financial companies have found success with direct mail, TV and radio advertising, and print ads.
So, don't write off traditional marketing methods just yet. They can still be quite effective when combined with digital marketing strategies.
Mailers
Financial planning and investment services can be complex topics. This is why mailers can be so effective in getting your message across to potential clients.
You can use mailers to provide helpful information, like retirement planning tips or investment strategies, that will grab attention and help you stand out from the competition.
How often are you receiving mail that is actually entertaining, easily recognizable, and useful?
You can make your mailers stand out by using creative designs, interesting copy, and attractive images.
Sponsorships
If your customer base is local, sponsoring community events can be a great way to connect with them.
Yes, sponsoring a youth sports team or a charity event can get your brand in front of potential customers… maybe.
We are talking about sponsorships at a higher level.
Use sponsorships as an opportunity to host events and offer educational seminars on topics like financial planning and investing for companies your ideal customers use.
They help fill up the room and make your company look like the financial authority in the space.
And when you're the financial authority, people are more likely to do business with you.
For example, suppose you're a financial planner who services tech professionals. In that case, you could sponsor an event for the human resources department of a large tech company.
Customer loyalty programs
A customer loyalty program can be a great way to increase customer retention and drive sales.
A loyalty program rewards your best customers for their continued business. This could be through points, discounts, or exclusive access to products and services.
Customer loyalty is critical in the financial services industry because people often shop around for the best rates.
A loyalty program can help keep your customers returning, even when better rates are available elsewhere.
Seminars and workshops
Educational seminars and workshops are another great way to connect with potential customers and build your brand.
You can use these events to offer helpful information on topics like financial planning, investing, and retirement.
By hosting these events, you'll be able to demonstrate your expertise and build trust with potential customers.
This trust is vital because people often hesitate to do business with a financial company they don't know.
If you can build trust with potential customers, you'll be much more likely to win their business.
This is a great way to boost your digital campaigns as well.
By recording these events, you'll be able to create valuable content that you can use in your digital marketing campaigns.
You'll be able to add the video on Youtube, cut it into smaller clips and post them on LinkedIn, or create an infographic from the presentation and post it on your website.
There are endless possibilities for repurposing this content, which means you'll be able to get more mileage out of these events.
And that's what we're all looking for in our marketing efforts, right?
You should also get attendee testimonials and interviews for additional social content and to use for the promotion of future events.
Nurture Existing Relationships
Strategic partnerships are essential in the financial services industry.
Partnering with complementary businesses can help you reach new audiences and grow your business.
For example, if you're a financial planner, you could partner with an estate planning attorney.
This would allow you to cross-promote each other's services and reach a wider audience.
You could also partner with a local business that targets your ideal customer.
For example, if you're targeting small business owners, you could partner with a local accounting firm.
This would give you access to their customer base and allow you to promote your services to a group of people who are already interested in financial planning and management.
Make sure to choose partners that share your values and have a similar target customer.
This will help ensure that the partnership is successful and mutually beneficial because your referrals increase the partnership's overall customer satisfaction.
Local events
Community involvement can be a great way to build trust and credibility with potential customers.
You can volunteer at local events, sponsor a charity, or speak at a local business group.
These activities will help you connect with potential customers and build your brand.
And when people see you're involved in the community, they'll be more likely to do business with you.
This takes a lot of dedication and time. Still, it's worth it because you're building relationships that will either turn into customers or generate referrals.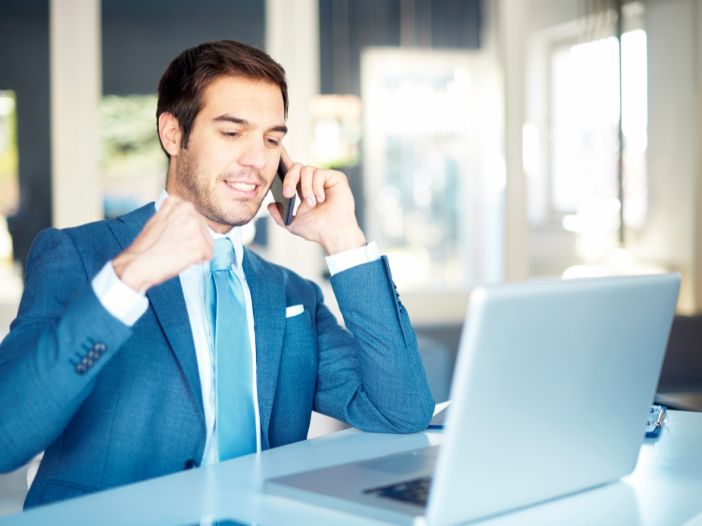 The financial sector is prime for disruption
With the rise of new technologies, the financial sector is ripe for disruption.
Startups are popping up left and right, offering new ways to save, invest, and manage money.
This presents an ample opportunity for financial brands to differentiate themselves with innovative marketing campaigns that speak to the needs of modern consumers.
Use these tactics to create a financial services marketing plan that will help you connect with potential customers and win their business.
By focusing on building relationships and providing value, you'll be able to stand out from the competition and grow your business.
Financial marketing frequently asked questions
Which is the first step of marketing financial services?
The first step in marketing financial services is to understand your target market. You need to answer questions like:
Who is your ideal customer?
What are their needs and wants?
What Pain points are they experiencing?
By understanding your audience, you'll be able to create marketing campaigns that speak to their needs and address their pain points.
Which are the most effective marketing strategies for financial services?
The most effective marketing strategies for financial services will vary depending on your target audience and goals.
If you want quick results, paid ads would be a good option.
Organic SEO and content marketing will be better if you want to build long-term strategies.
And if you want to build relationships and credibility, community involvement would be the best option.
It really depends on your goals as to which strategy will be most effective.
What is a financial marketing strategy?
A financial marketing strategy is a plan for how you'll market your financial services to potential customers. It should include your goals, target audience, and the marketing mix (paid, owned, and earned media) that you'll use to reach your audience.
Your financial marketing strategy must be aligned with your overall business goals.
For example, if your goal is to increase brand awareness, you'll want to focus on tactics that will help you reach a wider audience.
And suppose your goal is to generate leads. In that case, you'll want to focus on tactics that will help you capture contact information from potential customers.
What are the 4ps of the marketing mix?
The 4Ps marketing mix includes the product, price, place, and promotion.
Product: This is the goods or services you offer potential customers.
Price: This is how much you will charge for your product or service.
Place: This is where you will sell your product or service.
Promotion: This is how you market your product or service.
The 4Ps marketing mix will help you determine the best way to reach your target market and achieve your business goals.
What is a financial services marketing company?
A financial services marketing company is a company that specializes in marketing financial services to potential customers.
They can help you create and implement marketing campaigns to reach your target audience and achieve your business goals.
If you're looking for help with your financial services marketing, we recommend reaching out to a financial services marketing company. They'll be able to provide you with the expertise and resources you need to succeed.
How do you market a banking service?
You market a banking service by creating marketing campaigns that speak to the needs of your target market.
You must understand what your target market wants and needs from a banking service. And then, you need to create marketing campaigns that address those needs.
Some common marketing channels for banks include paid ads, email marketing, and content marketing.
Retail banking can be a very competitive industry. So it's essential to create marketing campaigns that stand out from the competition and grab attention.