The customer journey in banking is critical to providing a positive customer experience.
As banks look to expand their services, it is essential to ensure that customers have an optimal experience throughout the customer journey.
Customer Journey Mapping provides banks with the insight they need to understand and improve customer experiences across all touchpoints.
Customer journeys enable banks to identify potential customer pain points in the customer experience, create customer-centric processes, and ensure that customers have an easy and enjoyable journey from discovery to purchase.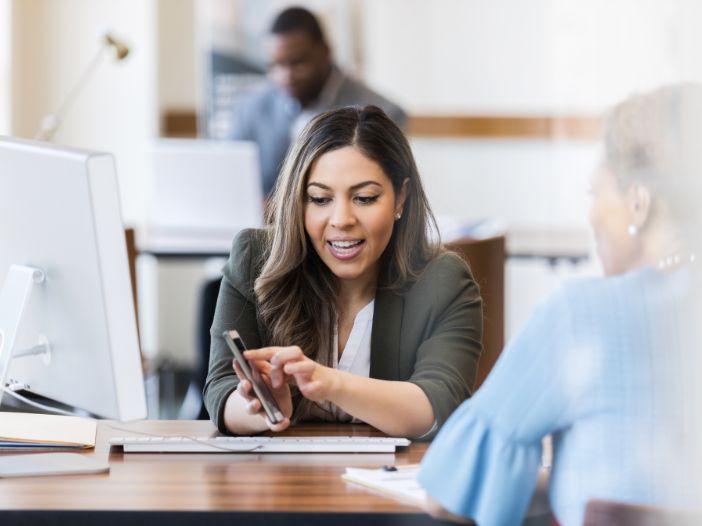 What is customer journey mapping?
Developing customer journeys help banks to identify gaps, opportunities, and customer preferences in order to develop more tailored services for their customers.
It helps banks understand where customers are having trouble, experiencing the most friction, or feeling most engaged.
Additionally, customer journeys enable banks to create more targeted marketing campaigns tailored to each user journey stage.
This ensures that customers receive relevant content and can easily find their needed products and services.
By leveraging Customer Journey Mapping, banks are better equipped to anticipate customer needs and provide a seamless, positive experience for their customers.
Who are your customers?
To create a compelling customer journey, banks need to know who their customers are and what they expect from the customer experience.
This includes information on demographics, behaviors, preferences, and needs.
With this in mind, banks can create tailored experiences that meet customer expectations.
Banks need to correct their mistake when targeting customers correctly since they can technically help everyone.
When creating a customer journey, banks must focus on customer segments and target them accordingly.
This ensures that customers receive the right message at the right time.
How is customer experience changing in banking?
Digital transformation has drastically changed the customer experience landscape in banking.
Customers now expect banks to provide more personalization, tailored content, and convenience within the customer experience.
By leveraging the customer journey, banks can identify where customers are struggling and provide tailored solutions that meet their needs.
Digital services are an expectation nowadays for financial service providers.
Traditional banks now have to compete with the convenience of digital banking.
Digital innovation is now a necessity as customers demand ease, speed, and convenience in the customer experience.
How to build trusting relationships with customers?
Financial services providers need to understand the customer journey in order to build trusting relationships with customers.
Banks must ensure that they provide a secure experience while providing the value-added services and content that customers expect.
By leveraging customer journeys, banks can gain insight into customer behavior and create personalized experiences that meet their individual needs.
Having the human touch as far as personalization, dedicated reps, and personalized customer experience is also critical in building trusting relationships with customers.
Leading banks understand that the customer perceived value of a bank being the place where their money is safe is no longer enough.
The banking experience needs to be tailored for each customer in order for banks to build trusting relationships with their customers.
The customer experience creates customer satisfaction which creates customer loyalty.
How to create a customer journey map for banking services
The banking industry is highly competitive, and banks must do more to stand out.
A customer journey map outlines the steps a customer takes in order to complete an action – such as opening an account or applying for a loan.
Your maps should also identify any potential bottlenecks or areas where customers may become frustrated with a service and provide solutions for improvement.
What services will your bank focus on
The first step in creating a customer journey map is to consider the types of services banks offer and what steps are involved in the entire process.
This includes identifying all the touchpoints, such as website visits, customer service inquiries, and transactions.
You can then map out the entire journey to identify all the steps involved. This includes mapping out each step of the customer's experience, from initial contact with your bank to final transaction completion.
Optimize timelines from start to finish
The next step is to create a timeline for each part of the customer journey.
This should include the steps taken by a customer and how long each step takes.
This can help you identify any areas where customers might get stuck or frustrated and potential bottlenecks or delays in service.
Communication channels
Financial institutions need to identify what channels they will use to communicate with customers.
This includes digital communications such as emails, text messages, social media posts, and face-to-face interactions at physical locations.
When creating a customer journey for banking services, it is essential to consider the online and offline customer experience.
Create an emotional journey
Simply telling new customers, they have access to mobile banking for checking account balances or making transfers is no longer enough.
By understanding the customer journey and taking into account both tangible and intangible needs, banks can provide a better customer experience, which ultimately leads to greater customer engagement.
Focus on moving potential customers through each step of the customer journey with clear communication and an emotional connection to their experience.
Banks must take a customer-centric approach to their customer journey and answer key customer questions at each stage, from brand awareness to application.
This means providing customer support and resources, communicating regularly, offering promotions or incentives, and connecting customers to other services they may be interested in.
Segmenting customer journeys
Most growth opportunities start and end with segmentation.
By understanding who your customer is, banks can create a more tailored experience for each customer journey.
This goes beyond age, gender, income, and location.
Having a clear understanding of your customer personas allows banks to create a customer journey map that's more refined down to their interests, preferences, and demands.
This allows banks to accurately target their customer journey maps, leading to better customer loyalty, higher satisfaction ratings, and improved overall customer experience.
Identify touchpoints and solutions
Once your map is complete, it's time to identify the touchpoints.
These are points in the customer journey where customers interact with your bank, such as when they visit your website or call customer service.
You can then create solutions for optimizing customer experience at these touchpoints.
This could include streamlining contact forms, providing more detailed information on services, or making navigation on websites easier.
Review customer feedback
Finally, customer journey maps should be reviewed and updated regularly.
This can include looking at customer feedback to identify any areas of improvement or potential changes that could enhance the customer experience.
By creating a detailed customer journey map for banking services, banks can gain insight into customer behavior, preferences, and expectations.
The aim is to ensure customers have an enjoyable and efficient experience when using banking services, from initial contact with your bank to final transaction completion.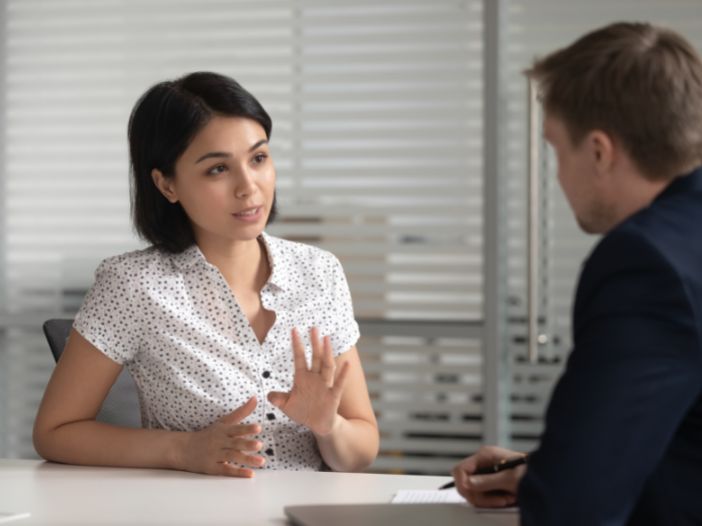 Develop a customer-centric mindset
More than at any point in history, banks must develop a customer-centric mindset in order to compete.
This involves regularly assessing customer needs and wants and responding quickly with tailored solutions.
By understanding customer journeys, banks can create more personalized services that meet customers' needs and ensure a smooth transition when completing transactions.
There are several things you must do to ensure a successful customer journey for banking services, such as:
Perform an objective evaluation
An objective evaluation needs to go beyond senior management and banking executives, where biases can exist.
It should include customer research, surveys, interviews, and the employees interacting with customers daily to understand their needs better.
Analyze customer data
Analyzing customer data will provide more accurate insights into what motivates customers, what challenges they face, and how banks can best meet those needs.
Data takes the guesswork out of customer experience optimization, allowing banks to make decisions based on the facts of customer behaviors using data-driven insights.
Customer data should back your transformation efforts to lessen the chances that you create new bottlenecks or areas of difficulty for customers during their banking journeys.
Empower employees
Customer-centric banks should empower their employees to deliver an exceptional customer experience.
Banks must focus on developing the skills of their staff and providing them with the necessary resources and tools to do their job effectively.
For example, banks can provide comprehensive training programs that cover areas such as customer service, product knowledge, and digital enablement.
This will ensure that employees have the knowledge they need to respond quickly and effectively to customer inquiries and requests.
Embrace emerging technology
Technology such as machine learning and artificial intelligence can help banks automate processes and provide a more efficient customer experience.
By embracing new technology, banks can reduce customers' time on mundane tasks, improve accuracy, and reduce manual errors.
It will also enable banks to personalize customer experiences with tailored services designed around their needs.
Many financial institutions are slow to adopt new technology, but those that embrace it will be rewarded with a more efficient customer journey and improved customer experience.
The explosion of Robo-investors is an example of how customers are embracing technology to manage their financial needs.
Develop cross-functional teams
The customer journey is a dynamic and ever-evolving process, so banks must develop cross-functional teams that can work together to identify new opportunities and innovative solutions.
These teams should include members from different departments, such as marketing, customer service, and product development, in order to ensure that the entire process is aligned and focused on delivering exceptional customer experiences.
A customer experience consultant can help banks develop a strategy that puts the customer first.
By working with experienced professionals, banks can learn how to effectively map out customer journeys and prioritize customer needs in order to create an optimal experience.
Banks that embrace a customer-centric mindset will be rewarded with greater customer loyalty and increased revenue.
Customer journey mapping for better interactions and loyalty
Since customers' expectations are constantly evolving, it's essential for banks to regularly reassess their customer experience strategy in order to ensure they are meeting the needs of their customers.
By following these steps, banks can successfully navigate the customer journey and create a more positive customer experience.
Banks must understand that creating a successful customer journey starts with understanding customer needs and expectations.
They must focus on customer data analysis, employee empowerment, technology adoption, and developing cross-functional teams in order to deliver an optimal customer experience that leads to increased loyalty.