The customer experience (CX) in today's world is more important than ever.
With technology playing a more significant role in our lives, customers now expect a streamlined experience with quick and easy solutions to their problems.
This means that businesses must be able to provide a customer experience that is both efficient and personalized and creates loyalty and customer retention.
This is where a customer experience consultant comes in.
As business owners and c suite, we can sometimes be too close to realize what our customers want and how they interact with our services.
We'll go through what customer experience consultants do, how to become one, and the benefits they can bring to businesses.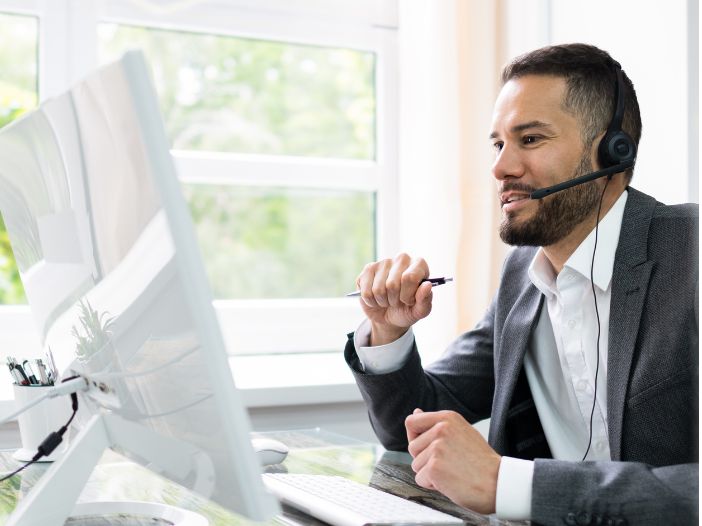 What is a customer experience consultant?
A customer experience consultant helps businesses design, implement, and improve customer service and support processes and systems.
In other words, CX consultants help businesses create the best possible experience for their customers.
The importance of customer experience consultants
A customer experience consultant is responsible for improving the customer experience for a business by studying customer behavior and coming up with solutions to improve customer satisfaction.
This can involve anything from customer service to product design and everything in between.
Your customer experience strategy should be unique to your business and customer base, which is where a CX consultant can help.
They will take the time to understand your business, customers, and goals before developing a tailor-made customer experience strategy that works for you.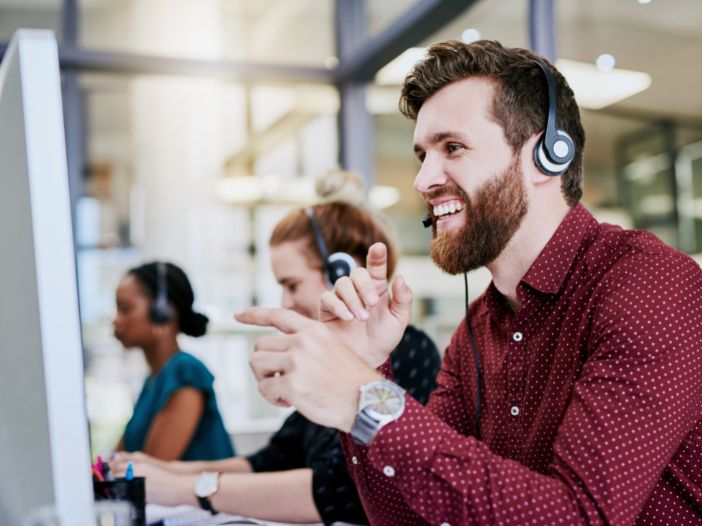 Benefits of working with a customer experience consultant
There are many benefits of working with a CX consultant, some of which include the following:
Improved customer satisfaction
A CX consultant will help you improve customer satisfaction by streamlining your customer service processes and product design.
Increased customer loyalty
Working with a CX consultant will also help you increase customer loyalty as they will help you create a more personalized customer experience.
Improved customer retention
Improved customer satisfaction and increased customer loyalty will improve retention rates.
Increased sales
Happy customers loyal to your brand are more likely to purchase from you, leading to increased sales.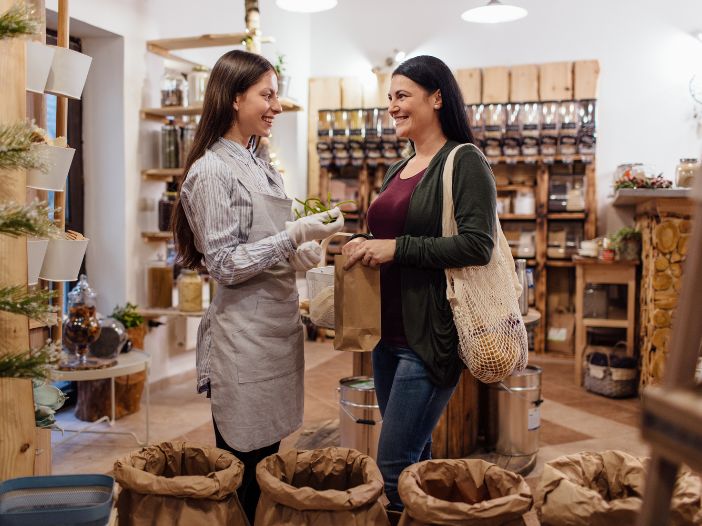 What do customer experience consultants do?
Customer experience consulting services can significantly reduce customer churn for a business.
CX consultants work to improve lifetime value (LTV) by creating brand loyalty and evangelists for the company.
It's essential to focus on LTV because it costs five times as much to bring in new customers than it does to keep an existing one.
Here's how CX consultants will help you create a winning customer experience:
Conduct customer research
CX consultants will often conduct customer research to get a deep understanding of your customers behavior and needs.
This can be done through surveys, interviews, focus groups, A/B testing ads, and more.
Analyze customer data
CX consultants will also analyze your customers data to identify trends and areas for improvement.
This data can create customer personas, understand customer journeys, and more.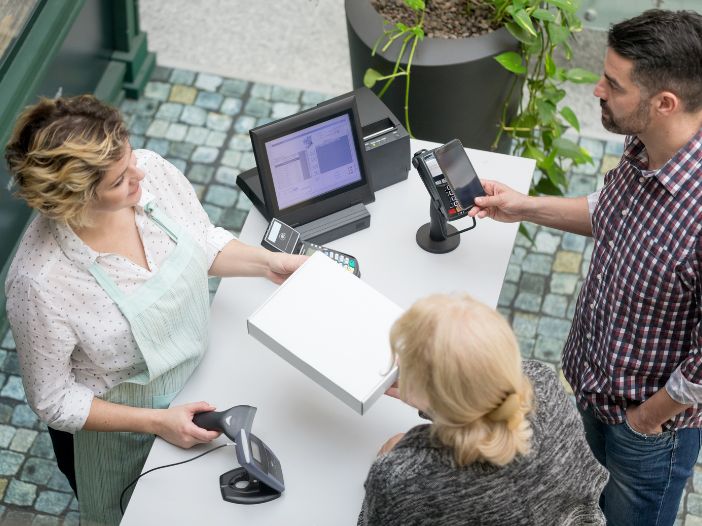 Customer journey mapping
Your consultant can better identify pain points in customer journeys with research and data.
This will help you make changes to your customers touchpoints as they make their way through your marketing funnel, customer service process, and any other unique challenges your business may be facing.
Design customer service processes
A CX consultant can also help you design customer service processes that are more efficient and easier for customers to use.
This can involve anything from setting up a customer self-service portal to streamlining your live chat process.
Implement customer experience solutions
Once you have a CX strategy in place, your consultant can help you implement and manage it.
This can involve everything from employee customer experience training to setting up new software to help automate and streamline processes.
Monitor and optimize customer experiences
Finally, CX consultants will also help you monitor and optimize customer experiences on an ongoing basis.
This can involve feedback surveys, satisfaction scores, churn rates, and revenue.
Creating true CX transformation is not a set-it-and-forget-it type of deal.
You must constantly monitor customer expectations, processes, and experiences and make necessary changes.
How to become a customer experience consultant
CX consulting requires a combination of customer service, marketing, and technical skills.
If you have experience working in customer service or customer support, that's incredibly valuable and a great start.
You should also be familiar with data analysis and customer journey mapping.
It's also helpful to have a background in marketing, as you'll need to understand customers' needs and how to create customer-centric solutions.
And finally, you should be comfortable with technology as you'll need to be able to use CX software and tools.
If you don't have all of these skills, don't worry.
CX certification programs can help you develop the skills you need.
You can also find customer experience training courses online or at your local community college.
At that point, you can get on with consulting firms or start your own consulting business.
Technically, no education or experience is required to become a CX consultant.
If you are fortunate enough to have connections at companies that trust you enough to get the job done, you may be able to get by without a degree or certification.
This will allow you to get actionable insights, create a proven methodology, and develop proprietary tools.
But if you want to work with a consulting firm, they will most likely require some customer experience training or certification from an accredited program.
The CX industry is growing rapidly, and there is much opportunity for consultants who are willing to put
What skills to focus on as CX leaders
According to Fortune Business Insights, the CX job market is expected to grow by 16.2% from 2022 to 2029.
This growth rate is faster than the average for all occupations.
If you're interested in becoming a customer experience consultant, there are a few skills you should focus on developing:
Offer relevant but objective viewpoints
You want to have a pulse on the latest thinking in CX, but you also want to be able to offer an objective viewpoint.
It's necessary to see both sides of every issue and be able to make recommendations that are in the best interest of customers, not just the company.
Think customer-first
As a CX consultant, your ultimate goal should be to deliver value to the organization through customer experience improvements.
This customer-first mindset should guide everything you do, from the projects you take on to how you interact with clients.
Be a strategic thinker
CX consulting is not a tactical role. Instead, you need to see the big picture and understand how customer experience fits into the overall business strategy.
You should always consider what's in the customer's best interest and how you can help them achieve their goals.
Be a problem solver
The ability to see the big picture is essential, but it's also important to roll up your sleeves and solve problems.
You need to be able to identify the root cause of the problem and develop a plan to fix it.
Strong presentation skills
You must effectively articulate your ideas to clients, colleagues, and upper management.
This means being able to tell a clear, concise, and persuasive story.
Excellent communication skills
In addition to being a good presenter, you must be an excellent communicator.
You must be able to clearly and effectively communicate your ideas and collaborate with a wide variety of people.
Project management skills
As a CX consultant, you will lead customer experience improvement projects.
You need strong project management skills, including the ability to scope projects, create project plans, and manage budgets.
Innovation skills
The customer experience landscape is constantly changing, which means you need to be able to think outside the box and come up with new and innovative solutions to customer experience problems.
Final thoughts on consultant customer experience management
A CX consultant can make your customers and employee experience efforts more efficient and successful.
With CX research, insights, and tools from a customer experience management consultant, you can take your CX experience to the next level.
When looking for a customer experience consultant, be sure to find someone who is customer-focused, strategic, and has a proven track record of delivering results.